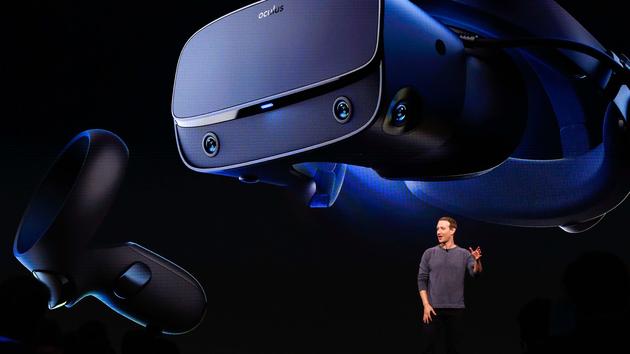 Virtual reality: Facebook buys a second game publisher, the Sanzaru Games studio
In just a few months, the network acquired two video game companies specializing in virtual reality. A strategic inflection in this area on which he bets a lot.
Facebook is continuing its investments in the world of virtual reality. The group announced on Tuesday, February 25 that it had acquired the VR video game company Sanzaru Games, one of its oldest partners. The Sanzaru Games studio has made itself known by developing four titles for Oculus Rift virtual reality headsets, of which the role-playing game Asgard's Wrath was one of the successes of 2019. This video game takes the opposite step from the usual VR mini-games by offering a first-person action and adventure game with more than ten hours of immersive gameplay.
Facebook AR/VR Content Director Mike Verdu, in a blog post dedicated to the Oculus, clarified that Sanzaru Games Studio "will continue to create amazing VR experiences as an independent studio operating from their current offices in the US and Canada, with the full support of Facebook and the passionate Oculus Studios team behind them.».
" SEE ALSO – Le Figaro Infographic – By the way, what is virtual and/or augmented reality?
The director has not commented on the group's future projects but hints at new studio acquisitions in 2020, "We are exploring many ways to accelerate VR, and 2020 is going to be an incredible year for VR game launches and announcements. We are delighted that Sanzaru is joining our team. This is just one of the many announcements we have in store this year.", he states.
A new investment policy
The purchase comes just three months after Facebook acquired the Beat Games studio, maker of a wildly popular VR rhythm game called Beat Saber. After creating many partnerships following the purchase of the Oculus in 2014, the social network is decided to acquire its own development studios.
The group led by Mark Zuckerberg now wants to create content exclusively for its virtual reality headsets. The Independent newspaper revealed in July 2019 the new investment strategy of the giant Facebook. The group wants to buy development studios but also conclude various agreements to adapt successful game licenses in virtual reality. For example, Facebook has reportedly reached an agreement with the French studio Ubisoft to adapt the Assassin's Creed and Tom Clancy's Splinter Cell licenses into virtual reality on the Oculus. The group's objective is to expand its hardware sales, in particular those of the new Oculus Rift S and Oculus Quest released in 2019, in a market already strongly competitive with HTC Vive and Sony PlayStation VR.
SERVICE: Find the best deals and promo codes AboutBatteries