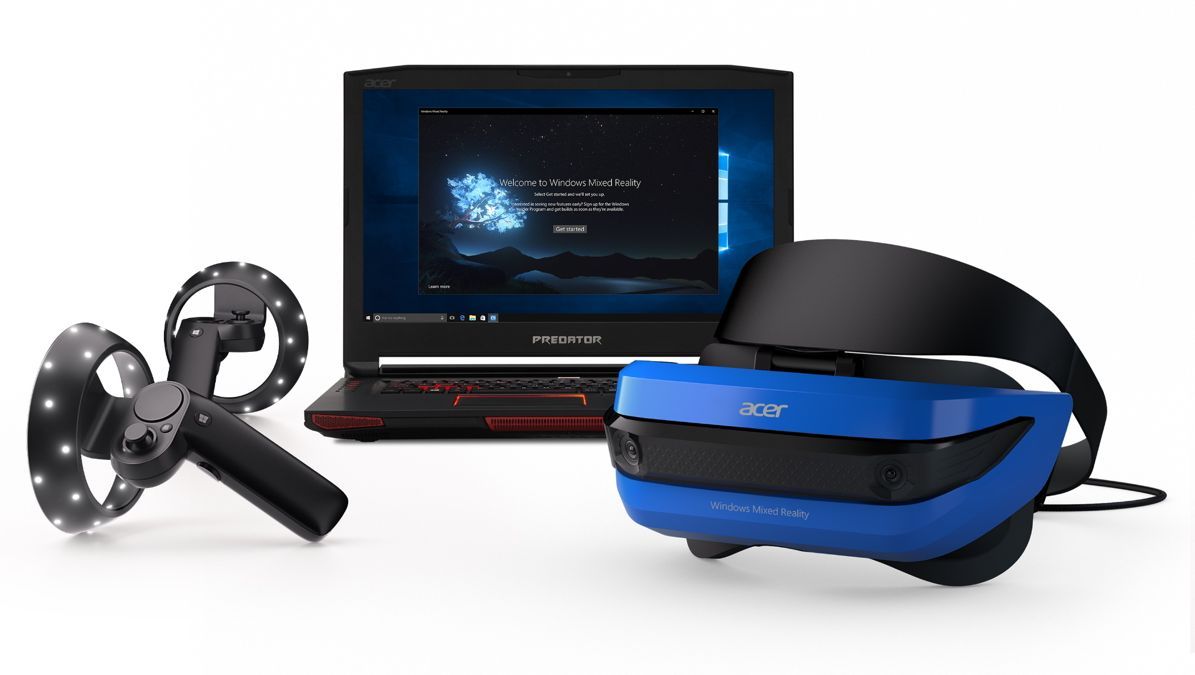 Virtual Reality at the Build 2017: sunglasses of HP and Acer announced
In Microsoft's Keynote was the announcement took only a few minutes – for Fans of new technologies, it is likely to have been a Highlight of the developers ' conference Build. Just in time for Christmas new, more affordable Virtual Reality glasses for the PC to come out on the market, it said in Seattle.
Be established between the two devices, which were to be seen on the conference, Acer and HP. As the high-tech to hot glasses, was not revealed at the prices that were called for you, but that's beside the point.
The model from Acer is to come for 299 dollars in the trade, the HP-Version for 329 dollars. For comparison: An Oculus Rift currently costs about 600 euros, a HTC Vive with controllers around 900 euros, both devices but also on Tech enthusiasts who prefer a technically good VR experience.
North American developers can pre-order the device now, the Rest of the world will have to wait a little longer. Also the prices are not fixed yet, but are likely to be at a similar level. It is certain that the devices are to be sold at the same prices to developers as well as end customers.
While Microsoft referred to the two glasses itself as a Mixed-Reality headset, and are you actually classic Vitual Reality glasses. Because, unlike Microsoft's HoloLens glasses, are closed both of these copies completely: they do not allow a direct view of the real environment. You just put it, is in a self-contained virtual environment.
Suitable to the new headset, Microsoft has announced that Windows Mixed Reality Motion Controller. As the Controller, the there are about for the VR glasses from HTC and Oculus, you should allow the users to interact intuitively via the motion control with the alternate reality.
The big difference to the controllers of the HTC and Oculus is that you can set up any transmitter or on the walls to the Controller in the room places. Instead, the Microsoft controllers use Sensors that are mounted on the headset. Were shown to the Controller at the conference, however, only once, only in pictures.
The Acer glasses, especially due to a Design feature to the attention of: The glasses part can be folded as some motorcycle helmets quickly to the top, if it is briefly used in the real world. The actual mount mechanism remains firmly on the head. The resolution of the Mini-screens is 1440 x 1440 pixels.
It is unclear what will be running for the Software on the new cheap glasses. In principle, it is conceivable that due to the closed design and VR Apps with ease use, for HTC Vive and Oculus Rift. It could also be that the Headsets are available with a new Xbox one version not compatible, you will know in June on the computer game trade show E3 New.