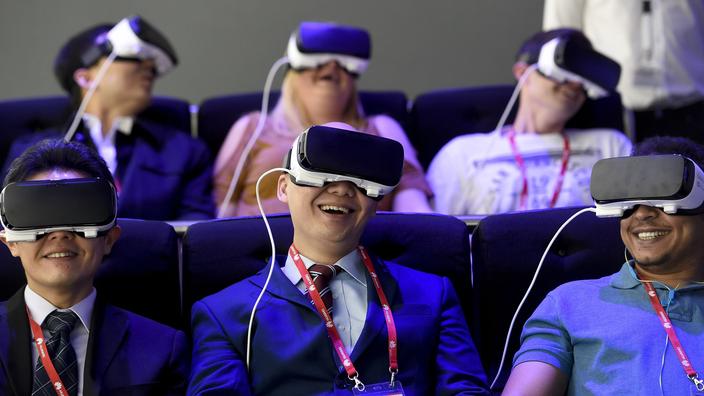 Virtual reality : already $ 1.1 billion invested in 2016
The virtual and augmented reality sector attracted $ 1.1 billion in investment in the first two months of the year, up from $ 692 million in 2015.
Everything suggests that 2016 will mark the take-off for virtual reality (VR) and augmented reality (AR). Since the beginning of the year, more than $ 1.1 billion has been invested in this sector, according to a study conducted by Digi-Capital and cited by TechCrunch. These investments are mainly for the creation of services, advertising and application development. By comparison, $ 692 million was raised in all of 2015.
A start-up, Magic Leap, specialized in augmented reality, alone captures two thirds of the funds raised in 2016 ($793 million) . To develop its hologram-based technology, it has the support of Google and Alibaba, as well as banks JPMorgan and Morgan Stanley. With an estimated valuation of 4.5 billion dollars, the start-up is part of the very closed circle "unicorns". Despite everything, it has not marketed any products since its creation in 2010.
As the release of many virtual reality objects approaches, the craze is not close to waning. Facebook is expected to release its headset, the Oculus Rift, by next month. The same goes for Microsoft and Meta who have just launched, a few days apart, pre-orders for HoloLens and Meta 2. Amazon should not take long to set foot in the anthill: the e-commerce site is currently looking for a " Senior Software Development Manager to lead [son] virtual reality team".