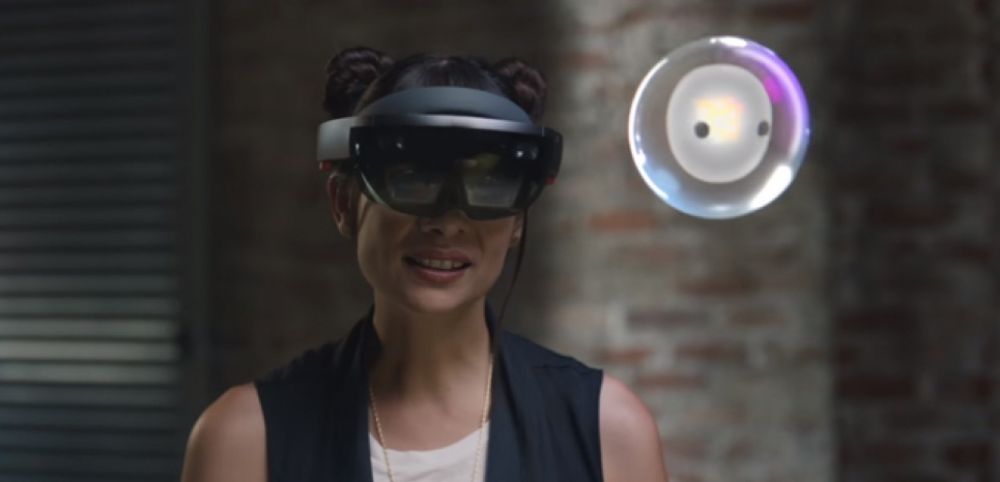 VIDEO. Microsoft imagines a future full of holograms
HOLOGRAM. The Redmond firm has indeed decided to place its name in the pantheon of innovation in terms of virtual and augmented reality. It is again the Hololens head-mounted display that is at the heart of this demonstration. It will make sci-fi fans dream, the very ones who gnaw their brakes hoping for the advent of these holograms promised for many years by Hollywood films. The video uploaded by Microsoft and reproduced below shows several specifics of the Hololens, including the portability of the device, presented here as a computer that is worn on the nose. The video also gives pride of place to the intuitive "drag and drop" interface that we find on our computers, but this time transposed into the real world. Redecorating a room has never seemed so simple ! The video also introduces the concept of a personal assistant in the form of a flying orb that follows the user in his movements. Its features are reminiscent of the annoying paper clip that burst into Word to ask if we needed help… The video also focuses on an aspect already presented and that seems to be close to Microsoft's heart : the possibilities in terms of "communities" of its device, which allows to share this virtual world with several people, all able to interact on the environment in real time.
A fantasized vision of the future
Obviously this video is just a note of intent, everything looks very easy: the wireless connections work perfectly, the interface is smooth and without loading. Still, this presentation is based on existing technologies that once combined could make this world full of holograms a reality in the years to come.