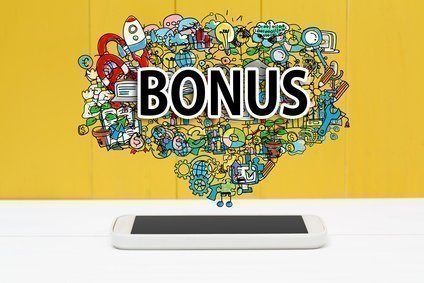 Unusual company bonuses
Shopping with home delivery, exotic trips, courses-this is only part of the unusual benefits that companies offer their employees. We check how it looks in Poland and in the world.
It is easy to buy employee motivation for money, but in the long run it is an ineffective solution. In order to provide an atmosphere at work that will bring out the employees ' desire to perform their duties, employers resort to non-salary motivators. Sometimes these are just praise or assignment of more responsible tasks, however, it happens that corporate bonuses are quite unusual.
Polish reality
Our search for unusual bonuses we start from the native yard. First of all, we checked what additional benefits look like in our country, what Polish employers offer. The answer we found in the report additional benefits in the eyes of employees in 2015. It turns out that only 68% of Polish employees receive bonuses from the company. According to research, this is the lowest percentage since 2013. It seems that we are not going in the right direction in this respect and we are far from the benefits offered by employers abroad. About this, however, in a moment.
Employees of large (87%) and large (81%) companies can most often count on additional benefits. As for micro-firms, only 31% of those employed there receive bonuses. In 2015, the most popular provision was basic medical care (48%), followed by tickets to the gym or fitness club (45.7%) and specialized medical care (45%). This coincides more or less with the expectations of the employees themselves, who have just listed medical care and passes among the desired benefits. Many people also wanted a business car for private use. Boredom.
However, this does not mean that Polish employers do not offer something more interesting. Some of them follow the ideas implemented abroad. And so there are Polish companies that, like Google, knock down employees to devote 20% of their time at work to their own projects and self-realization; others provide employees with dietary programs and nutritional care. There are those that organize childcare on the territory of the company or finance sports teams of employees and participation in tournaments. However, they are far from what foreign employers invent.
Strange bonuses abroad
Some of the benefits really surprised us. We present briefly the most interesting.
In extraordinary solutions, of course, Google is the leader. Each employee can count on a free cafeteria, gym, hairdresser, masseur and car rental. In addition, Google provides care not only for the children of employees, but also for animals. There is even the support of a concierge who handles various, even the smallest things for them. And after the death of an employee, Google pays the family half of his salary for 10 years.
Other companies do not provide such spectacular bonuses as the owner of the most popular search engine in the world, but you get interesting ideas. For example, red frog Event company offers its employees unlimited holidays (you can leave and come back when you want!), and anyone employed for at least 5 years is entitled to a trip to Africa. Chesapeake Energy Corporation gives diving lessons, eBay has made room for meditation, PwC is giving away free iPads. At Erickson Retirement communities, employee weddings are funded by the company, Quicken Loans sponsors tickets to NBA games, and Microsoft provides free food delivery to an employee's home. In the UK, more and more companies are offering "botox leave" (wellness leave), in Japan there are "breaks of heart" for employees who have to recover after parting with a partner, and in Nigeria, generators are distributed.
You will admit that some ideas of employers can surprise. Maybe in a few years in Poland there will be more crazy ideas for motivating employees. We promise we'll check it out.