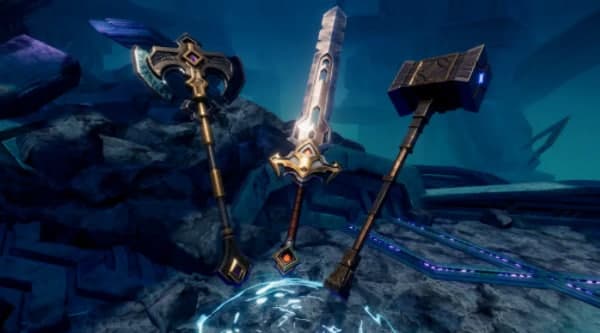 Until You Fall update with new chips
The previously announced update Until You Fall has become known, and it includes new weapons and much more.
Version 1.3 will be released on March 17 and will include three new weapons. Cold Iron Greataxe, Captain's Warhammer and Fate's End are two-handed weapons, which means that it will change the usual combat for the game with two weapons at the same time. Check them out below.
Information about the new update Until you Fall has been revealed
The damage from Greataxe increases as the player deals more blows, and Super exchanges health for even more attack power. Warhammer, meanwhile, strikes hard and can strengthen his defensive abilities, and Fat's End is a large sword that can sometimes be used with one hand.
If you start the game again, these items will have to be unlocked, but if you have already passed the game, they will be unlocked automatically.
In addition, 1.3 brings many quality of life improvements to Until You Fall, including localization into Chinese, French, German and other languages, smooth rotation options and additional volume settings.
These updates are the first significant changes to Until You Fall in the last year and will undoubtedly be welcomed by fans of the game. In our review, we noted that the roguelite game offers a great hand-to-hand combat experience with an elegant hook and fantastic arcade-style combat.
Developer Schell Games, meanwhile, is currently working on a VR version of Among Us. We will keep our fingers crossed waiting for new updates Until You Fall in the future, as Schell recently informed us that she has plans for the future of the game.