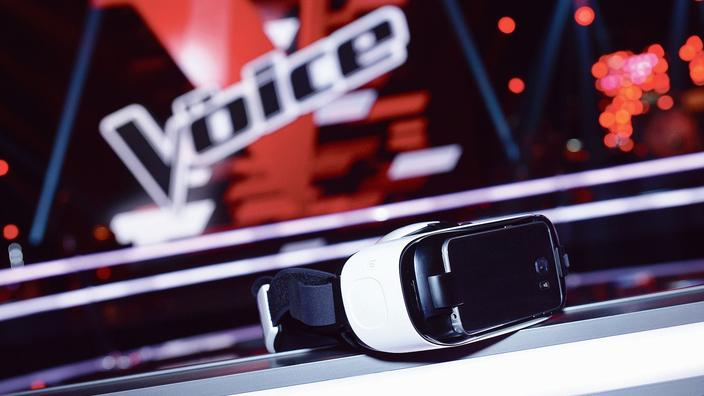 TV dives into virtual reality
TF1 launches an app where its major programs, starting with "The Voice", will be declined.
Will turn around, will not turn around? The contestants of" The Voice", who audition blind, remain suspended at the decision of the jurors of the tele-hook. An upturned chair, and it is the assurance of continuing the competition. This well-honed mechanics will undergo a small evolution for the launch of season 6, this Saturday evening on TF1. Now, viewers will be able to understand what the jurors (Zazie, Florent Pagny, Mika, M. Pokora) are going through during the blind audition phases. They too will be able to listen to the prime time candidates, with their backs to them, and decide whether or not to buzzer to turn their chairs. Hardware required: a smartphone, a virtual reality headset and the new MyTF1 VR app.
"All auditions of" The Voice " were filmed with 360°cameras. We added in post-production the chair and the buzzer to reproduce as closely as possible the experience of the jury", explains Olivier Ou Ramdane, director of new business of TF1. Content