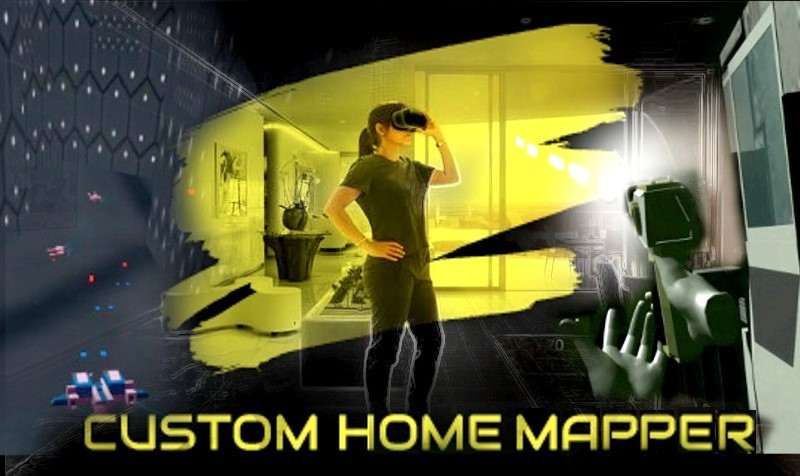 Turn your home into a great play area with Custom Home Mapper
Going beyond the limits of the Quest Guardian and turning our house into a great area to play in which walls, furniture and other obstacles are taken into account is possible thanks to Custom Home Mapper, a paid application (7,99 $) that you can find in Sidequest or Itch.io and it includes several AR games using the Passthrough.
Its author is CuriousVR and thanks to this tool we can map one or all the rooms of our house. The first thing is to define the outer perimeter of the space in which we want to play and then we will have to mark all the individual large objects (tables, cabinets, beds) so that these physical obstacles are also virtual. The last step is to establish an anchor that fixes the real position of our house and that will serve to easily re-align the play space each time we restart the application.
Once we have defined our mixed reality play area, Custom Home Mapper it offers us up to 10 games with which to test the AR capability of the Quest Passthrough: Lunar Ball, Castle Defender, Vortex, Lightspeed Smuggler, Tiny Golf, Vertical Climbing Zone, I am highly explosive, Snake Master, Ultratoasty and Mech Master. Some are single player and others have multiplayer or cooperative mode.
These games are inspired by titles as well known as Superhot as is the case of Ultratoasty or the classic Nokia mobile snake that has to eat apples (Snake Master), also finding a mini-golf, a tower defense game, another climbing, archery, etc.