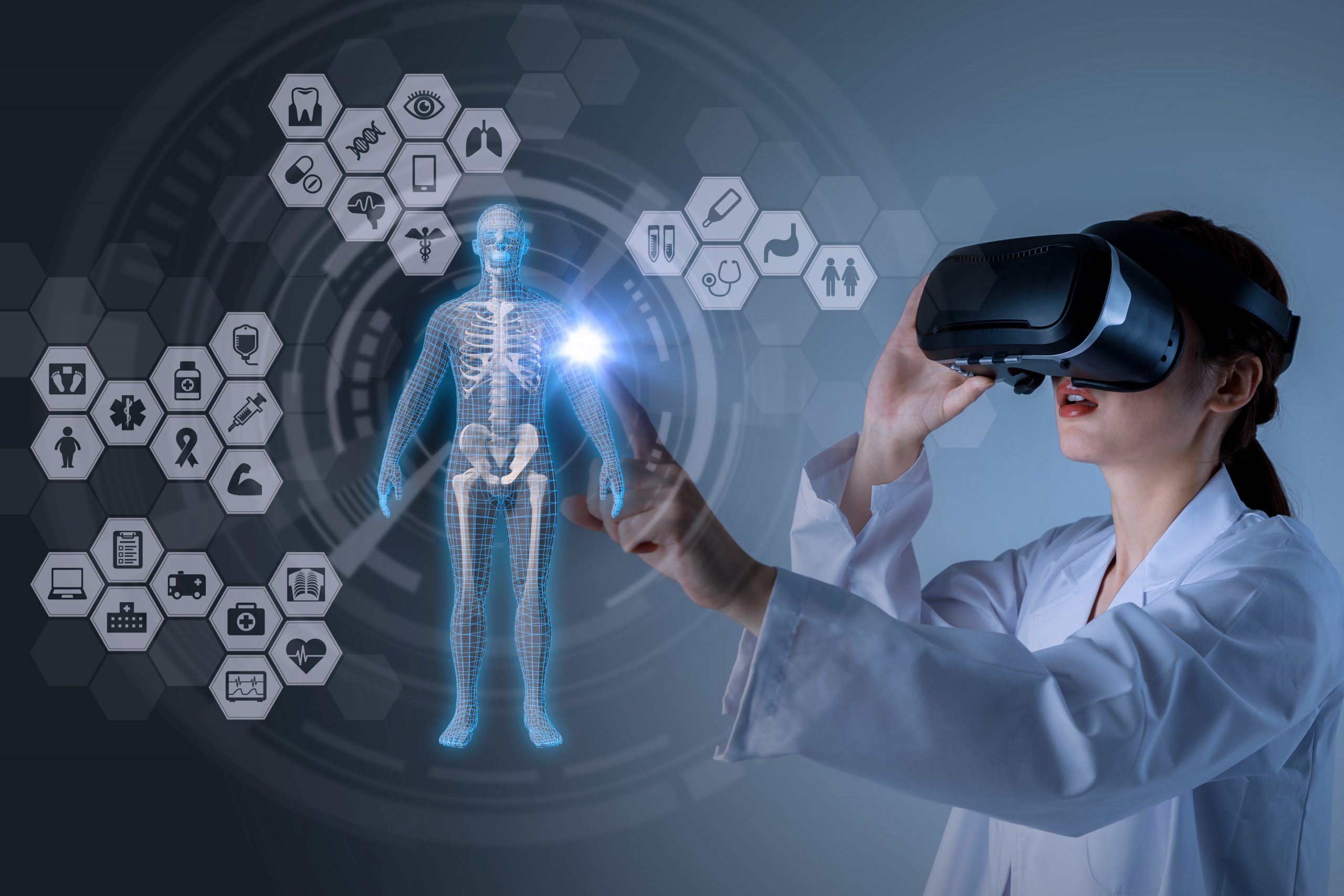 Trillions of dollars for health
Paccording to Frost & Sullivan's forecast, medtech will grow to $2 trillion in 2019. This industry will become one of the main consumers of solutions in the field of artificial intelligence, big data analysis, mobile technologies and wearable gadgets. Venture investors have made a stand.

The growth of the global medical technology market this year is projected to be relatively small — 5.1%, but in absolute numbers this means hundreds of millions of dollars: from $1.87 trillion in the previous year to $1.96 trillion this year. Such figures are cited by the consulting company Frost & amp; Sullivan in its study Global Healthcare Market Outlook, 2019.

This money will be spent on solutions in the field of artificial intelligence, wearable electronics, digital health, mobile technologies and everything that can make medical services more qualitative, accessible and personalized. This means that adjacent markets will develop, in particular, the market for the development of analytical software, the production of devices, and so on.

"Globally, 2019 can be considered the year of value-oriented healthcare," says Alexey Volostnov, director of the Russian representative office of Frost & amp; Sullivan. – Expanding access to affordable medical services will be a key task in the markets of Asia, Africa, Central and Eastern Europe. From a technological point of view, the main trend of this year in the field of healthcare around the world will be digital transformation."

The volume of the global market of technologies in the field of healthcare in 2018-2019.

Source: Frost & Sullivan

In turn, this leads to an increase in interest from venture investors, who, however,have been keeping the radars of their attention tuned to Digital Health for several years. Among the major deals on financing startups in this area recently, you can find a variety of projects: from the emotional health support platform Happify ($9 million) to surgical robots Auris ($280.2 million).

Source: CB Insights, 2019

According to Frost & Sullivan analysts, one of the key areas of digital transformation in medicine is voice applications. Interactive virtual assistants based on machine learning algorithms are already being used to perform simple tasks: maintaining medical records, documenting and managing customer relationships, etc. According to the authors of the study, technologies for voice and speech recognition are created not only by specialized companies (Nuance, Orbita, eClinicalWorks), but also by technology giants such as Amazon, Apple, Google and Microsoft. & #13;

Solutions based on these technologies help medical organizations save money by automating the processing of incoming requests. In the coming years, more advanced solutions, personalized AI systems that can understand the context will become widespread. They will be used for caring for the elderly, replacing some of the functions of nurses during home treatment.

But voice technologies are far from the only sphere of application of "smart" algorithms for medical purposes. The volume of this market (AI in healthcare), according to the same report, will exceed $1.7 billion by the end of 2019. The annual growth (GARC) in 2018-2022 will be 68.5%. The consulting company's forecast says that thanks to AI, the efficiency of work processes will increase by 15-20% in just 12-18 months. AI will also have a special impact on the development of digital pathology and diagnostics.

Structure of the global healthcare technology market in 2019 by revenue (by key regions)

Source: Frost & Sullivan

The volumes of digitized medical data are growing every year, which makes the tasks of analyzing them more and more urgent. According to Volostnov, by 2020, the volume of the market for "big data" analytics in the healthcare sector will exceed $ 68 billion.

Blockchain technologies will also become more widespread and widely used in medicine. According to Frost &Sullivan analysts, by the end of the year 5-10% of existing medical applications on the blockchain will have completed the testing stage and will become partially available for mass use.

Also, during 2019, the volume of the global market of digital medical technologies designed to serve patients outside hospitals will grow by 30% (compared to the level of 2018) and exceed the $25 billion mark. Consultants include services for solving problems in such areas of medicine as therapy, psychotherapy, digital dentistry, as well as healthy nutrition.