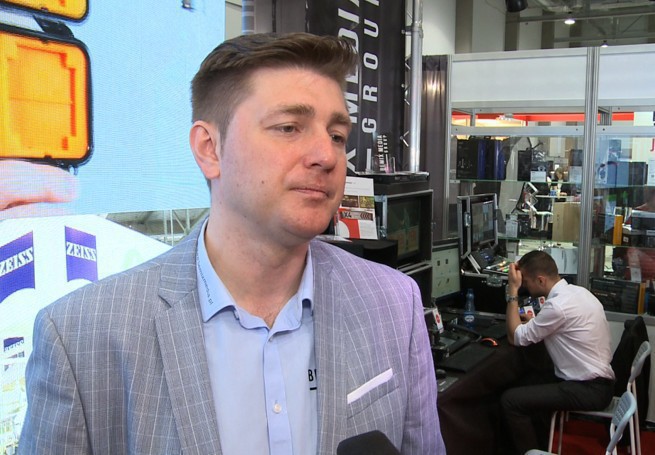 Transfer to a future 4K streaming technology 360 degree and virtual reality
The market for video transmission is very dynamic, and is becoming more and more innovative devices. New Aeon transmitter TX as the world's first wireless transmission of image in 4K. The signal can be transferred directly from the camera. New model JVC HC900 is designed for video transmission in real time through Internet connection. The new engine allows you to transfer data at speeds up to 20 MB/sec.
To conduct relations TV, even in 4K't need a machine on the network. Just a special case the size of the computer to tell, for example, a sporting event with multiple cameras and using such demanding effects like slow motion. Streamstar Case 710 is one of the most powerful, mobile communication systems, which can replace the network for the machine. Supports six cameras with the possibility of repetition of emissions and technology slow motion. The price of the device is about 100 thousand. rubles, that it is available rather large production companies.
– New transmission is carried out via a remote control system streamem, which is transmitted from point a to point B. At present, we do not need to leave a large cart in order to be able to make the implementation live match, event, or concert. Everything happens by connecting to the Internet through the VPN tunnel. It is suitable for the type of camera, which we control directly from the point of implementation, says Luke Bem with Bemix Media.
Manufacturers of solutions for streaming are, however, the step, and there are plans to broaden the spectrum of action are the development of virtual reality technology. This year the Israeli company Mantis Vision, to be held the first broadcast of big concerts and sporting events in VR technology directly into virtual reality glasses.
On a smaller scale streaming content, video in format 360 degree and virtual reality is already possible, in particular, due to the Wowza Streaming Cloud platform, through which simply connect the source of the transmission (e.g., smartphone) to be able to report online. The VR technology Stream, in turn, lets you stream video from PC to mobile device via a local Wi-Fi and converts it into virtual reality. This allows you to play almost all the contents of the computer on the mobile device without having to buy VR glasses.
Technology VR will soon enter our world. Work is already underway on the implementation of the transfer of the VR ones, and even meeting the VR ones using avatars. We can create yourself a profile awatarowy and meet in the created world VR – said the representative of Bemix Media.
Video streaming will be in the coming years recorded dynamic growth – the research PR Newswire. The global market size of software for streaming video for 2017-2022 years will grow ponaddwukrotnie. In 2022. the volume of this market reaches $ 7.5 billion in średniorocznym growth of 18.2%.