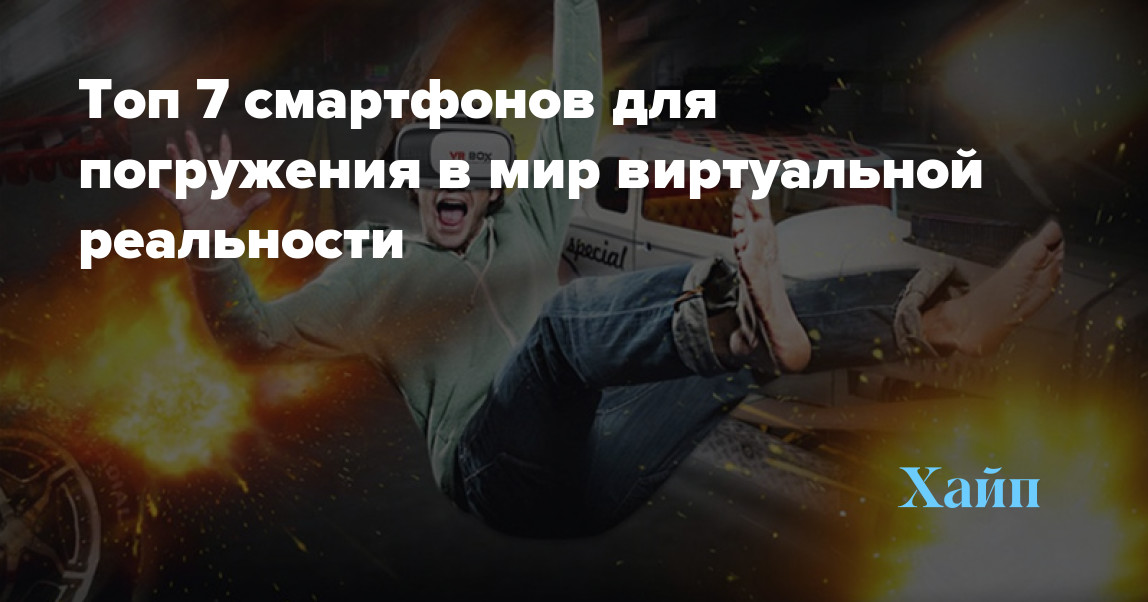 Top 7 smartphones for immersive virtual reality
Virtual reality penetrates deeper and deeper into the real world, transforming the future shown in science fiction films into the present. However, the threshold for entering the world of VR is very high when it comes to PC headsets – Oculus Rift, HTC Vive and others. The cost of these devices starts from 40 thousand rubles and additionally requires a powerful PC, so not everyone can afford such a pleasure.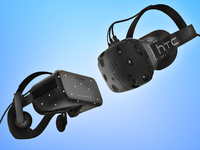 Premium option for immersive VR
Mobile VR solves this problem – every third user now has smartphones that meet the system requirements for immersion in virtual reality. In today's roundup, we'll share the best models to make your VR journey an unforgettable experience.
But before you start, you need to identify the key parameters, focusing on which we created our selection. These include:
1. The presence of a gyroscope is the first important condition, without which immersion in VR is almost impossible. With the help of this sensor, control takes place – we rotate our head in the real world and the gyroscope allows us to do the same in virtual reality.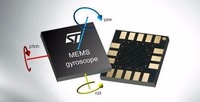 2. Screen resolution. We can say that this is the next most important parameter affecting the quality of immersion in VR. At least the screen resolution must be FHD (1920×1080) or higher. Otherwise, for example, at a resolution of 720×1080 (HD), the picture will be "grainy" and all pixels will be clearly visible, which reduces the immersive effect to zero.
3. Screen size. The ideal size is 5.5 inches, the acceptable range is 4.7-6.0 inches. This is primarily due to the parameters of the VR glasses you have.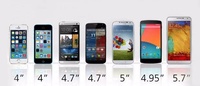 4. Smartphone performance. VR games and applications require a lot of resources to run and run smoothly, so the more powerful the CPU, GPU, and more RAM, the better.
Samsung Galaxy S8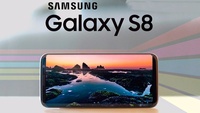 The undisputed leader among smartphones for VR is Samsung's flagship model. The stylish Samsung Galaxy S8 features a superb 5.8-inch Super AMOLED screen with 2960×1440 resolution and 570 pixels per inch (PPI) for a 100% lifelike virtual immersion.
However, the gorgeous display and powerful stuffing are not the main reasons for the leadership of this smartphone. A significant role is also played by the fact that the manufacturer's company has a branded VR headset Samsung Gear VR, which is ideally combined with the flagship.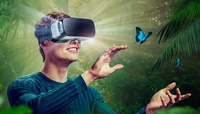 In addition, the Samsung Galaxy S8 supports two major virtual reality platforms – Oculus Home and Daydream. This means that there will definitely not be any problems with entertainment content for the owners of the device. We add that the rest of the smartphones from this collection are deprived of such an advantage.
The only serious drawback is the price: it equals 50 thousand rubles, plus the purchase of a Samsung Gear VR worth 8,000 rubles.
Zenfone AR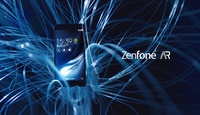 Another extraordinary device that stands out from the competition in that it supports not only Daydream, but also the Tango augmented reality platform. Thus, Zenfone AR will delight its owner not only with VR, but also with AR applications, which is undoubtedly a big plus.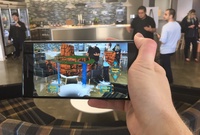 The screen in the smartphone from Asus is only slightly inferior to the competitor above: it is made using the same technology, has a similar diagonal and a slightly lower resolution – 2560×1440, the density of pixels per inch is 515. But it has twice as much RAM – Zenfone AR will handle any of the most demanding VR applications.
However, the cost of the device is also impressive – 62,990 rubles – here Zenfone AR surpassed even the Samsung Galaxy S8.
Google Pixel 2 XL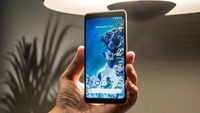 The flagship smartphone from the world's largest search engine is another great option for immersing yourself in the "artificial" world. Google Pixel 2 XL has a 6-inch juicy P-OLED screen with a resolution of 2880×1440 pixels and a density of 538 pixels per inch, powerful stuffing in the form of a Qualcomm MSM8998 Snapdragon 835 processor, 4 gig RAM and an Adreno 540 GPU.
It is also important that the built-in battery of the smartphone has a capacity of 3520 mAh with support for the Quick Charge function. This allows you to go into virtual reality for a long time, forgetting about the need for frequent recharging.
In addition, the Google Pixel 2 XL comes with Android Oreo 8.0 by default and will most likely receive all new updates first. In light of the promised major update of the Daydream platform to version 2.0, this one looks very attractive and promising.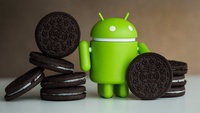 And again, the whole impression of the device is spoiled by its cost – according to pre-order in the USA, it is almost 50 thousand rubles. And if you decide to purchase also a branded Daydream View headset, then get ready to shell out another 7.5 thousand rubles.
Axon 7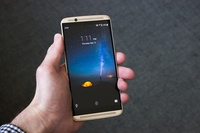 The next guide to the world of virtual reality, which we will consider, will be the Axon 7 smartphone from ZTE. This device is a bit more modest than those we reviewed above: having an excellent 5.5-inch AMOLED display and a resolution of 1440×2560 pixels, it loses in performance – the device has an MSM8996 processor, 4 x 2.15 GHz and an Adreno 530 graphics chip. top-end hardware, but it can handle most VR applications.
Of the advantages, it is worth noting an excellent audio system: stereo speakers + amplifier Asahi Kasei Microdevices AK4490 with support for Dolby ATMOS technology + Dolby Digital Surround, which provide concert quality sound reproduction. This is also important, since high-quality sound enhances the immersive VR experience.
And considering that Axon 7 supports Daydream by default and costs only 29,900 rubles, it can be called an excellent option for those who have not yet decided on buying a smartphone for VR.
Huawei Mate 9 Pro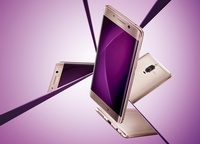 Another excellent smartphone with extensive functionality, stylish design and a high-quality display with a resolution of 2560×1440 pixels and a density of 534 pixels per inch.
The smartphone uses an AMOLED matrix, a powerful proprietary Kirin 960 processor, a Mali-G71MP8 graphics processor and 6-gig RAM – such a bundle will cope with even the most difficult tasks.
Android 7.0 OS preinstalled with Daydream VR platform provides a simple and comfortable VR experience. And with all this, Huawei Mate 9 Pro has an attractive price tag – 38.5 thousand rubles.
It would seem an ideal option, but it was not without a fly in the ointment – this model did not officially go on sale in Russia, which, however, does not prevent you from purchasing it in one of the popular online stores.
Motorola moto z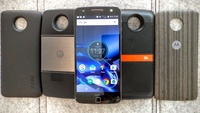 This smartphone is attractive primarily for its price – it starts from 22 thousand rubles. True, Motorola Moto Z is absent in the assortment of the largest retailers, and you can buy it only on the Internet.
For this amount, the user gets a model with a 5.5-inch AMOLED screen with a 2560×1440 resolution and 534 pixels per inch.
But the "iron" filling of the smartphone is seriously inferior to other phones from our selection. The Qualcomm Snapdragon 820 MSM8996 1800MHz Quad-Core Processor and Adreno 530 GPU, combined with 4GB of RAM, let you enjoy VR movies and undemanding games. For "heavy" games, this will not be enough.
Alcatel IDOL 4S 6070K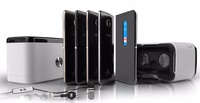 And the last participant in our review is a smartphone from Alcatel. Despite the fact that it is at the very bottom, you should definitely pay attention to it.
Firstly, the smartphone is equipped with a screen that is in no way inferior to the top devices of other brands. The display size is 5.5 inches, the resolution is 2560×1440, the PPI is 534 – you will not notice any "grain" when immersing in VR.
Secondly, the 8-core Qualcomm Snapdragon 652 MSM8976 processor, Adreno 510 video chip and three-gig RAM are enough to run most VR applications. Of course, this is far from the Samsung Galaxy S8, but the difference in price between them is quite significant. Alcatel IDOL 4S 6070K will cost the user 19,990 rubles (and you can buy it online for a lower price – 15,500 rubles).
Thirdly, it is worth mentioning that the smartphone has a number of special "chips" that make it unforgettable. This is 300% reversible sound and interface, as well as a unique Boom key, with which you can start online broadcasts, improve sound, take photos, use as an additional button in games and much more.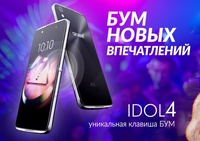 And one more undoubted plus of buying Alcatel IDOL 4S 6070K – not only headphones, but also a VR headset are included with it. Yes, again, this is not a Samsung Gear VR, but such a kit for a ridiculous price is ideal for those on a budget.
Verdict
So, we found out that there is nothing better in the world for immersion in VR than Samsung Galaxy S8 with branded glasses and Oculus Home entertainment content store + Daydream support.
If you are on a tight budget and just want to get to know the VR world without overpaying extra money, then be sure to take a look at Alcatel IDOL 4S 6070K – an affordable "bright youth" smartphone.