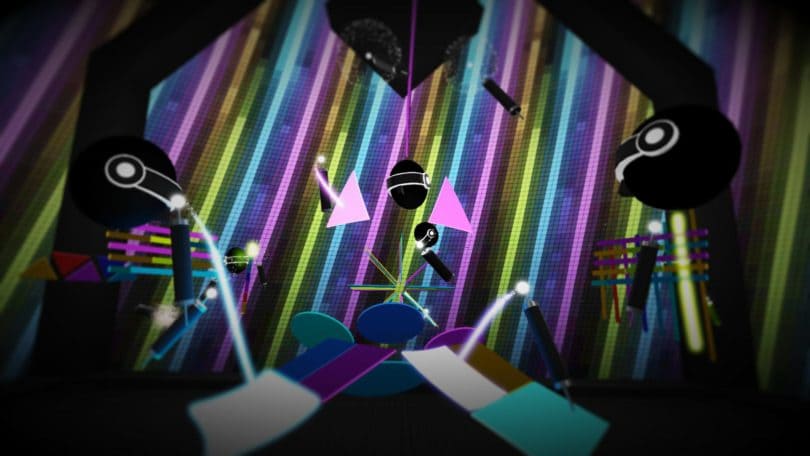 TOP 5 best music VR apps
Start your career in virtual reality with these five incredible apps.
Immersive technologies are changing our view of music in the music industry.
Regardless of whether you want to play and mix existing music or create your own original tracks, the following applications represent the best in modern VR-playing music:
TRIBE XR DJ SCHOOL
This is a Hyper realistic simulator DJs available for 39,99 USD for the Oculus Rift , Oculus Quest for 515 RUB for Steam VR , which gives you the ability to upload and mix their personal music collection using a virtual deck that mimics the setup used in Nightclubs around the world.
In fact, it can be a little overwhelming for beginners, so the team created a virtual school DJs. Users can take lessons on DJing — learn the basic mechanics and technique, and also practice in Free Play mode with tracks chosen especially for them. They can then assign and playback tracks, to pick up a bit, scratchiti and mix using a virtual installation in the style of the CDJ.
EXA: THE INFINITE INSTRUMENT
This unique app, available now for 349 RUB in SteamVR , allowing you to compose, record and perform original music using a specially crafted expressive tools. The software includes many options such as recurrence, control effects and much more. Multiplayer the game allows participants to play together in a common space and even use the instruments to each other. After you compose your masterful work, record the session with a few in-app camera to the rest of the world could enjoy your rhythms. You can also visit the workshop to try out fancy tools other players.
ELECTRONAUTS
Available for USD 19.99 at Oculus Rift , Oculus Quest , PSVR and 435 RUB in SteamVR, Electronauts is a music — making app designed for musicians of all skill levels. Using a variety of unique interactive tools, users can Remix, edit and perform various tracks from famous performers of electronic music such as Tiesto, DJ Shadow, The Chainsmokers, ODESZA and Steve Aoki. To combine this wide range of powerful music in one intuitive and smooth adventure, Survios enlisted the help of producer Stargate awarded a Grammy®. Game with a splash of EDM's most recognizable tracks is a real blast. Perform live remixes incredibly nice in VR, allowing you to run different samples big grandiose movements.
SYNTHVR
This is the newest app surprisingly sophisticated simulator which allows to test modular synth for thousands of dollars without having to sell a kidney. This unique one-of-a-kind patch that is available for free on Oculus Rift , Oculus Quest and PC VR , gives you the opportunity to try out a variety of complex modular synths, saving on the purchase of equipment.
Using motion controllers, you can turn the knobs, toggle the switches to set the faders and oscillators and experiment with other equipment with both hands, getting a more exciting experience than existing 2D simulators. You can also freely arrange your space for maximum efficiency; put the modules in the rack or just leave them floating next to you in your virtual space. As in the case of XR Tribe , to make full use of this application requires prior knowledge about modular synthesizers. Of course, if you don't like to spend hours to blindly switch the patch cords until you eventually collapse from exhaustion and frustration.
VRTUOS
This application, available for free on Oculus Oculus Rift Quest and SideQuest through and teach you how to play real piano in the virtual space. After calibration of the real piano for a digital instrument and music downloads, you will see a virtual notes appear above each of the respective keys. Then, the tracking technology hand allows you to touch the keys exactly the same as in real life. This is something like a personal instructor in music, minus the fee for the lessons.
Source