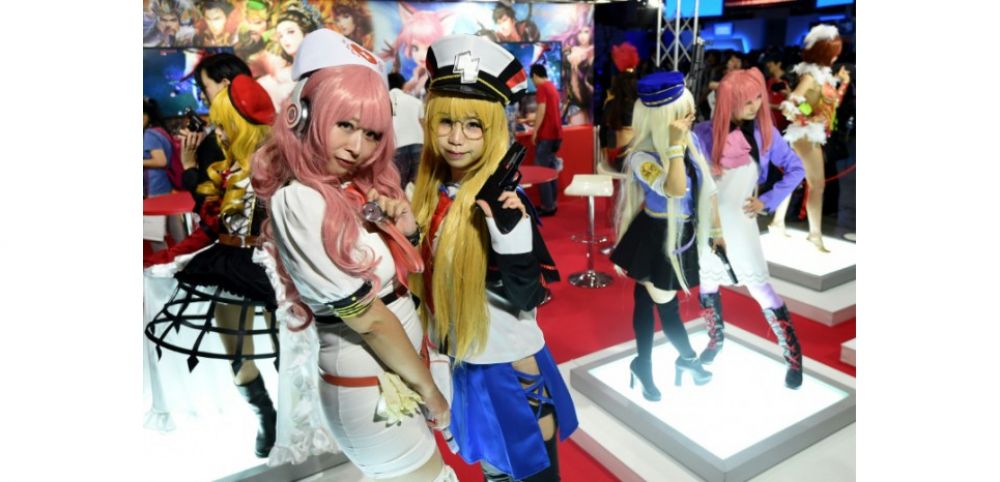 Tokyo Game Show: from virtual love to realistic combat, the video game without limits
Makuhari (Japan) (AFP) – Living at home with a young girl as real as nature but unreal or taking part in a realistic but immaterial fight, the video game pushes the technical limits not without influencing human relationships.
Star of the Tokyo Game Show, which opened on Thursday for four days, virtual reality (VR) is emerging as the major evolution of digital entertainment, and not just gaming, to the point of creating a real parallel world and a second life… with a virtual headset.
"Virtual reality will become a reality of everyone's daily life, because it will be present everywhere, for everyone at any time," predicts Lochlainn Wilson, co-founder of the company Fove, designer of a VR headset.
"2016 is dedicated to the inaugural year of virtual reality and the fact is that many special devices are on the market," confirms Atsumi Watanabe, consumer trends specialist of the Nikkei BP group. Thus, the brand new Sony PlayStation VR headset of which "all the copies that will be available on October 13 are already pre-sold", according to Ms. Watanabe.
But the interest of this bulky headset, such as that of the Taiwanese HTC, the American Oculus or the South Korean Samsung, lies above all in the contents.
More than 100 games or other VR entertainment are presented this year at the Tokyo Game Show, which has never been the case before.
"It's not just about games, but also concert scenes, various events and documentaries," insists Atsushi Morita, boss of Sony Computer Entertainment Asia and Japan.
"We do not specifically target this product to adults, there are contents designed to play with several family", explains to AFP Hirotaka Fukushima, head of communication of this group.
– The perfect illusion sought –
There is the most impressive, an action game where you immerse the player in a sometimes scary environment by entrusting him with almost impossible missions, there is the virtual concert with the holographic singer Hatsune Miku, and then there is the virtual reality way "little fantasy of young man".
This is the world of "Summer lesson", where the player shares his life in a narrow room with a Japanese high school girl in uniform, who calls him "master".
"More than virtual reality, it is about the virtualization of the character, without stunning scenes, on the contrary, without difficult missions. Just the recreated daily life where we act in a simple and natural way via gestures or looks", explains Jun Tamaoki, producer at Bandai Namco, creator of this relational simulation.
Faced with the risk of settling for a virtual liaison with an ideal digital girl, Tamaoki's response is immediate: "there are quite a few young people who have tested this game and whose communication skills have improved, who have learned to talk to a girl by looking her in the eye," he says.
And why a high school girl ? "We chose a young girl initially because she is the character whose expressions are the most difficult to recreate," he says. The young high school student in uniform is an omnipresent fantasy in manga, films, television series in Japan where is practiced the"enjo kosai" by which teenage girls accompany men for a time of an outing for a fee.
More than history, it is the sensation that is sought.
"I am convinced that you can really create a virtual character that you are sure exists and is there," adds Wilson.
"We certainly say that video games have various impacts on young people, but there are many positive ones" (responsiveness, dexterity in particular), believes Hiroyuki Morikawa, assistant professor of Aoyama Gakuin University and avid gamer.
The TGS, which celebrates its 20th anniversary this year, has seen all the fashions and trends and celebrated all the technical evolutions of video games that have become transgenerational.
If Sony is there the lion's share, it is that its compatriot and rival Nintendo is since the origin the big absent. The Japanese pioneer of the sector, which is to present soon a new console for the moment called "NX", is however partly represented by the studios that develop content for him.