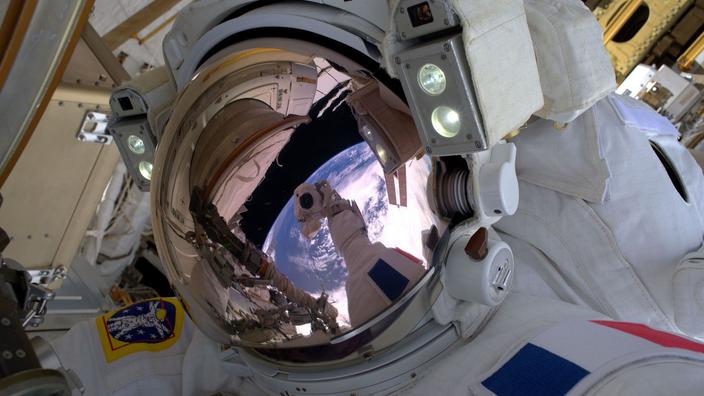 Thomas Pesquet's journey into space can be experienced in virtual reality
The production company that made the documentaries on Thomas Pesquet wants to turn the videos shot on the International Space Station into a virtual reality experience. A crowdfunding campaign was launched.
The landing of Thomas Pesquet on June 2 gathered the French in front of their televisions. The youngest spacewalker in the world did not just dream with his photos of the Earth. He also filmed much of his stay among the stars. Documentaries have already been made from these images. The production company that made these films wants to transform the 360 ° videos recorded on the International Space Station into a virtual reality experience. This new format will allow to relive the highlights of the six months spent by the astronaut in space.
https://www.youtube.com/watch?v=ssEJ0sWXRTc
A fundraising is underway
This new project, baptized In the skin of an astronaut, will last 20 minutes. The video will be available in 360° with a virtual reality headset. It will immerse the spectator in the course of Thomas Pesquet from his training to his spacewalks. The Twenty-Fifth Hour, however, needs 75.000 euros. To raise this sum, the production company launched a crowdfunding campaign on Kiss Kiss Bank Bank. The fundraising ends at the end of July and the site offers rewards ranging from a preview access to the film to a screening in a wind tunnel simulating the absence of gravity.
Other film projects will be funded with this money such as a documentary entitled 16 Sunrises or a planetarium film. If the campaign is successful, In the shoes of an astronaut should be available within months. The video will then be available on all virtual reality media and in different cinemas offering the appropriate equipment.