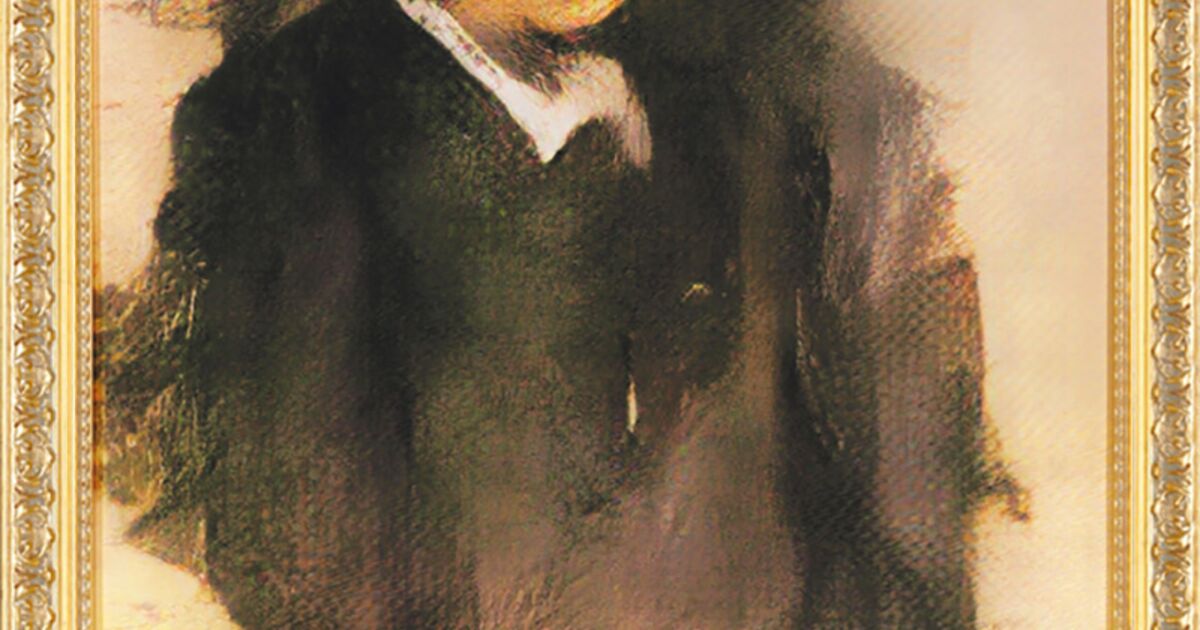 This painting made by an artificial intelligence for a collective of French artists has been sold for more than $ 430,000 - 40 times its estimate by Christie's
A painting made by artificial intelligence has been sold at Christie's for 432,500 dollars, more than 40 times its estimated price valued at 7000 dollars by the international auction company, reports the New York Times.
Its sale price is also double the combined sale prices of an Andy Warhol reproduction — which sold for $75,000 — and a bronze work by Roy Lichtenstein, which sold for $87,500.
It was the first work made by an AI sold at Christie's, the world's leading auction company with a sales figure of about $7 billion a year.
The name of the buyer is not known.
#Auctionupdate The first AI artwork to be sold in a major auction achieves $432,500 after a bidding battle on the phones and via ChristiesLive https://t.co/XiDVxVGa1n pic.twitter.com/7dxirT55i8

– Christie's (@christiesinc) October 25, 2018
The work is a blurry portrait of a fictional character named Edmond de Belamy. It is part of an original series made by the French collective Obvious, using an open source code designed by a 19-year-old American artist, Robbie Barrat.
The Obvious collective was founded by three 25-year-old Frenchmen, Pierre Fautrel, Hugo Caselles-Dupré and Gauthier Vernier. All three are childhood friends, roommates and art lovers, the DNA reports. The slogan of their collective – which can be read on their website — is as follows: "'Computers are useless. They can only provide answers'. Picasso, this is a disagreement."
>>>> Discover the world of Business Insider France on Instagram
The process used to make this portrait was created in 2014 and is known as "Generative Adversarial Networks (GAN)". Using a database of 15,000 portraits, the AI will produce a new one. The fuzzy aspect of the final rendering is explained by the fact that the AI is not yet endowed with the finesse of a human brain.
Receive our latest news
Every day, most of the tech news from Business Insider