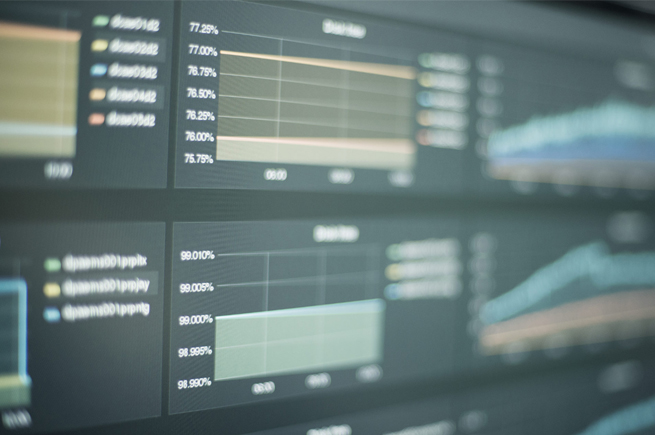 The use of 1st party identifiers in advertising activities translates into a significant increase in eCPM publishers. This is confirmed by the latest results of the joint studies Adform and Magnite
Magnite, the world's largest independent advertising platform, has announced the launch of a close collaboration with Adform, the only independent global platform for comprehensive digital campaign management. The joint project is aimed at increasing the adoption of 1st party IDs, which at the same time fully support the privacy of internet users.
One of the elements of the Magnite and Adform joint initiative was to examine the effect of the implementation of 1st party identifiers on the monetization of publishers ' advertising space. Particular attention was paid to those environments that already block the possibility of using 3rd party identifiers. Preliminary results from Q1 2021 confirm an increase in the eCPM rate of more than 30%, compared to requests for ads that do not have information about the 1st party ID. These results are an encouraging signal for publishers and advertisers, while indicating that 1st party identifiers represent a viable alternative for the advertising industry, which has been preparing for several months for the final withdrawal of support for third party identifiers.
Publishers ' own data, linked to 1st party identifiers, forms a key part of the advertising industry's efforts to develop an effective identification strategy and an effective way to target selected target groups. 1st party publisher data also improves user experience with the publisher's website. In contrast, these interest-based ads make them more tailored, delivering real value to all market participants.
SharedID is an initiative Prebid.org, a global advertising industry player that is actively testing 1st party IDs, offering their support in its free 'open source'software.
"We're not entirely surprised to see increases in publisher revenue and much better results in campaigns where the user ID information is present in the ad request," said Tom Kershaw, chief Technology officer at Magnite.
"As Adform, we have long been vocal in our belief that 1st party identifiers are a viable alternative to the 3rd party identifiers that are being phased out," said Jakob Bak, co-founder of Adform. "We see a significant impact on improving results on the part of those publishers who donate 1st party IDs. We also see that it is correspondingly larger for those who combine it with their own 1st party data. This impact is naturally most evident in the safari environment, where third party cookies are already blocked. Surface spending in the safari environment on our platform has almost doubled in the last few months. This is a promising prospect in the context of what we can expect when Chrome starts blocking 3rd party IDs.however, I must emphasize that for the moment we are all very excited about the results coming out of safari."
"We are ready to quickly adopt these solutions, which can scale across the industry, while supporting user privacy and additionally demonstrating ROI efficiency," said Terry Hornsby, Group digital director at reach. "We welcome the results of the joint Adform and magnite initiative, which demonstrate the high performance of 1st party identifiers and the strength of 1st party publisher data in the collected campaign results. Already at this point, we are planning further actions with many players of our market, strengthening the process of standardization and further improving the efficiency of activities based on 1st party identifiers".
About Magnite
Magnite is the world's largest independent sales platform. Publishers use our technology to better monetize surfaces across multiple screens and formats, including desktop, mobile, audio and CTV. The world's largest media houses and brands have consistently shown their trust in our platform, which offers a safe environment, quality space and billions of advertising transactions per month. From Los Angeles, New York to historic London and far-flung Sydney, Magnite has offices in every region from North America, EMEA, LatAm, to APAC.
About Adform
Adform is the only global, independent and fully integrated advertising platform built for modern marketing. The unique enterprise technology – Adform flow – has the highest quality UX and scalable modular open architecture for seamless management of the entire digital campaign cycle. It also ensures increased control and transparency of digital activities, while maintaining the customer's right to full ownership of campaign data. Since 2002, Adform has been developing technology to support human-machine collaboration, thus providing so-called enhanced intelligence that enhances the business performance of customers around the world.