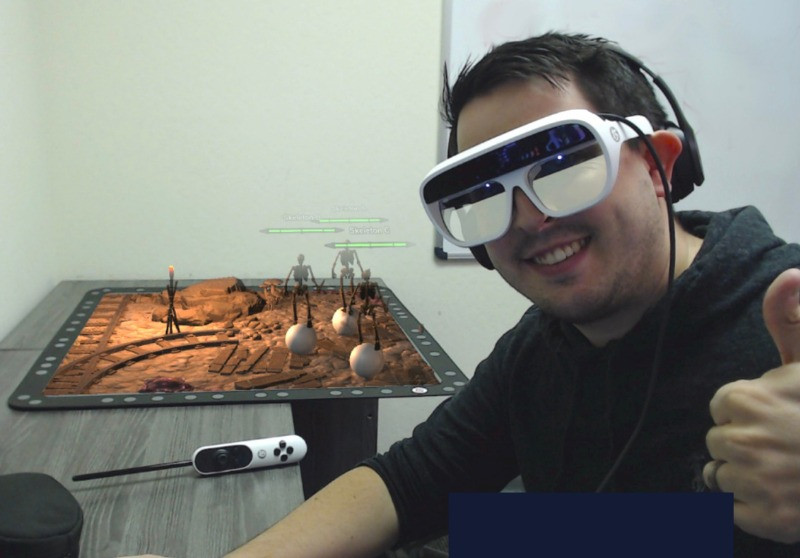 The Tilt Five AR board game system can now be purchased from Spain
The kit to enjoy AR Tilt Five board games can already be pre-purchased, even if we do not reside in the United States or Canada. It is not shipped worldwide, but it does ship to 30 countries, including Spain, costing the set of glasses, remote control and dashboard € 325 + VAT + shipping costs: 384 euros.
For the "magic" of this platform to work we also need a PC with Windows 10 and that has a free USB 3.0 (or faster) port. This project began to take real shape after its successful Kickstarter campaign in 2019, where they obtained more than 1.7 million dollars. Since then it has been growing, expanding its catalog of augmented reality board games and signing agreements with companies in the sector as important as Asmodee (Catan, Carcassonne).
Tilt Five it consists of three elements, a glasses with mini projectors that receive images from the PC (later they will be compatible with Android devices), a game board for the positioning of the experience and a 6dof knob shaped wand, which we use to interact with the elements of the originated hologram.
Until now, their sale was restricted to the united States/Canada, but you can pre-buy from your website if you reside in the United Kingdom, Australia or in any of the more than 25 european countries that have opened the platform: Spain, Portugal, France, Italy, Germany, Poland, etc