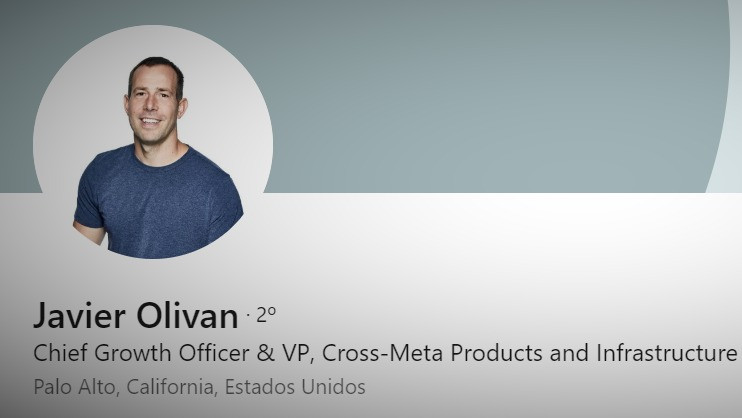 The Spaniard Javier Oliván is appointed Director of Operations of Meta
Last week, Mark Zuckerberg announced through his Facebook account the appointment of Javier Oliván as Director of Operations of Meta. The until now Vice President and Director of Product and Growth of the company takes over from Sheryl Sandberg, who recently resigned, and becomes the No. 2 of Meta.
Javi will become our next COO, and will now lead our integrated ads and commercial products, in addition to continuing to lead our infrastructure, integrity, analytics, marketing, corporate development and growth teams. This role will be different from what Sheryl has done so far, she will be more than a traditional operations manager," explains Mark Zuckerberg
Javier Oliván has been working for the company for 16 years and was in charge of carrying out the international expansion of the Facebook social network, occupying during this time different positions of responsibility. Born in Sabiñánigo (Huesca) in 1978, he studied Electrical and Industrial Engineering at the University of Navarra and then he did an MBA at the Stanford University. He speaks five languages: Spanish, English, French, German and Japanese.