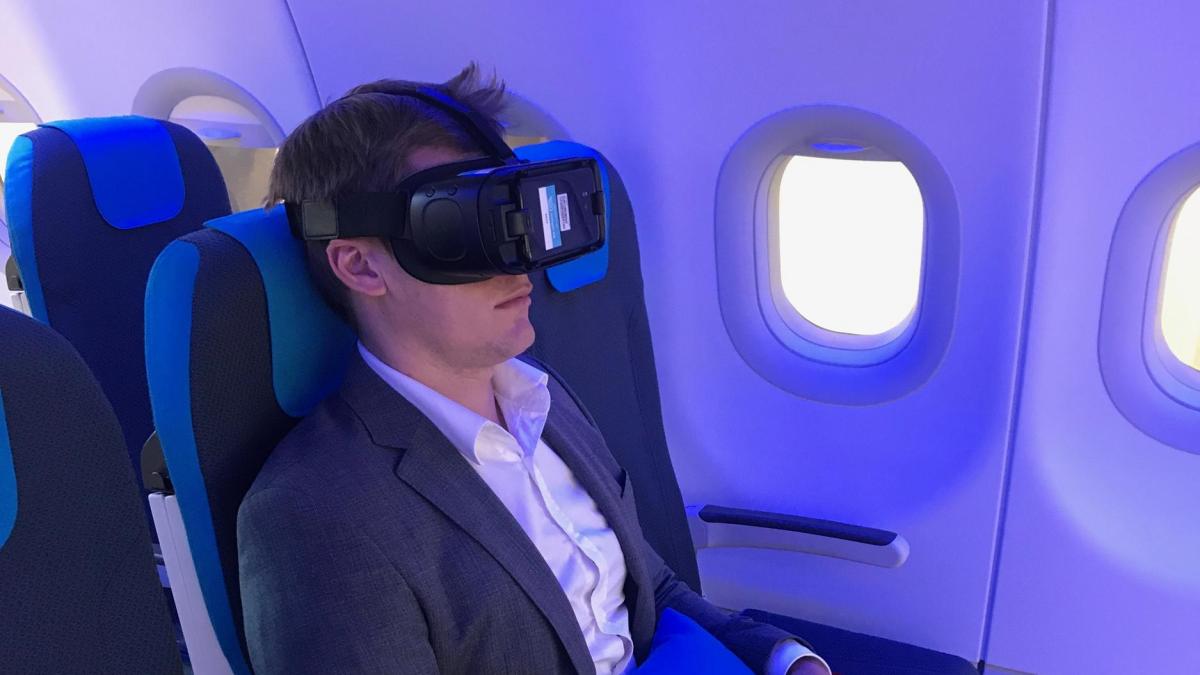 The solution to the space problem on the plane
Published on 19.04.2018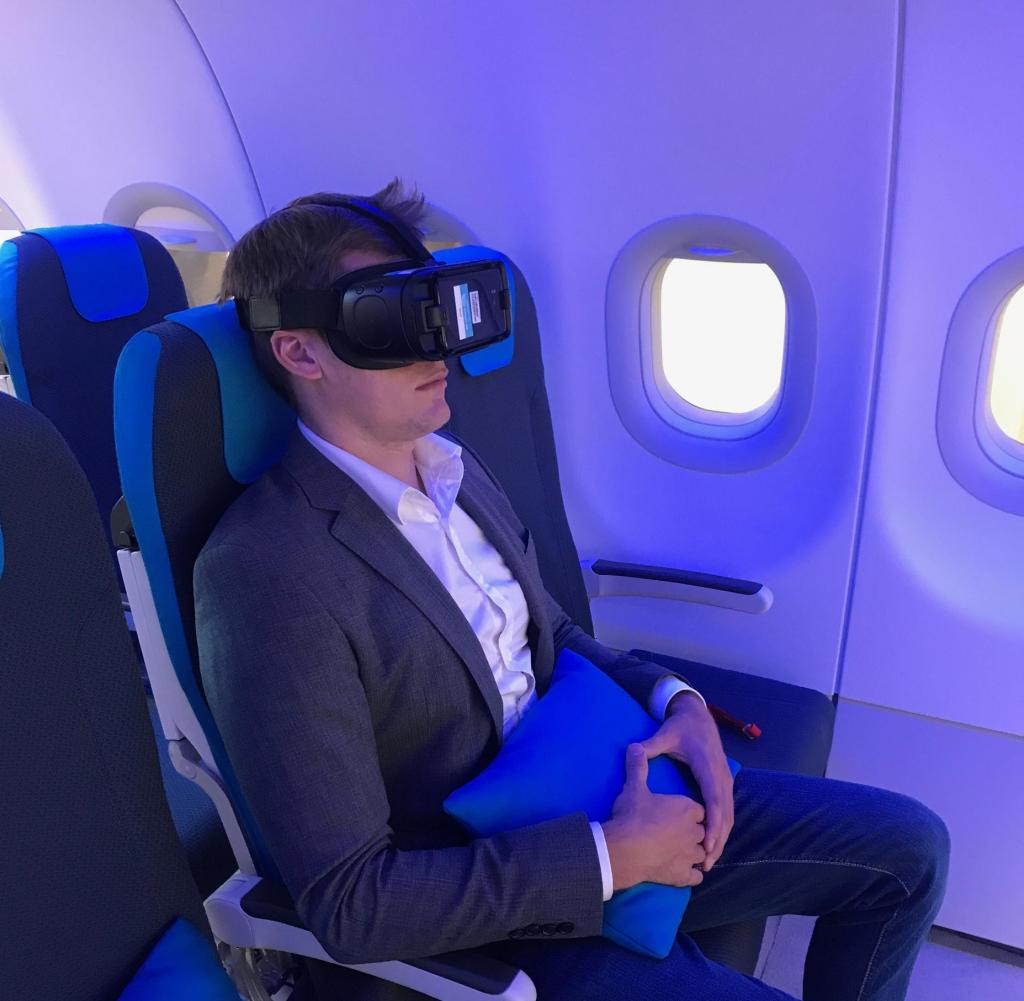 Just sat next to me an unsympathetic neighbor. But then I dive into virtual reality. Now I drive over the Golden Gate Bridge in blinding bright sunshine. The traffic rushes ahead of me. Turning my head to the side, I see the San Francisco Bay, Alcatraz Prison Island and the city skyline. If I turn around even further, I look at the cars behind me.
By contrast, there is no trace of my ill-tempered seat neighbor far and wide. What still sounds like a dream of flying nerds could soon become a reality. First airlines are already experimenting with virtual reality glasses. In the future, they could make the lives of passengers on board medium – and long – haul flights more comfortable-while concealing the cramped space conditions in the Economyclass.
For five euros into virtual reality
The Air France subsidiary Joon will soon be offering virtual reality glasses from the Californian company Skylights for a rental fee on board. Other airlines are expected to follow soon. Munich-based start-up Inflight VR has already tested its virtual reality glasses for in-flight entertainment on flights operated by Iberia and Germania.
Read also
The company hopes to announce the name of its first customer in the coming months, says co-founder Nikolas Jaeger. He expects that airlines will make the glasses available free of charge in the business class and will charge an estimated rental fee of five to 20 euros in the Economyclass.
There is a trend that airlines are trying to generate more revenue, Jaeger reports. VR on-board entertainment is ideally suited for this, he says. For example, it is conceivable that passengers could watch a segment of a Broadway show through the glasses-as if from a seat in the front row – in order to then be offered a ticket booking directly via the system.
A concept for windowless machines
The increasingly limited space in the aircraft must also be taken into account by a VR on-board entertainment system. The content offered should not tempt passengers to make wild arm movements. After all, the seat neighbor should not be disturbed. With the Inflight VR glasses, the passenger therefore first sees the interior of an aircraft cabin in front of him, so that he does not plunge too abruptly into the virtual world.
The virtual reality glasses can help to forget the cramped space conditions on board. But they can also cause passengers to immerse themselves so deeply in the virtual world that they no longer notice what is happening around them. That's why Inflight VR has also developed a cabin management system that allows cabin crew to communicate with passengers – to alert them to turbulence or an emergency.
Virtual worlds also play an important role in concepts for windowless aircraft. Airbus and Boeing are still afraid of civilian aircraft without windows-for fear that passengers will not be able to accept them. Windowless aircraft offer advantages for production and weight. And in the luxury class, of all places, there is a test for this: Emirates has screens installed as artificial windows in the A380's middle first-class suites.