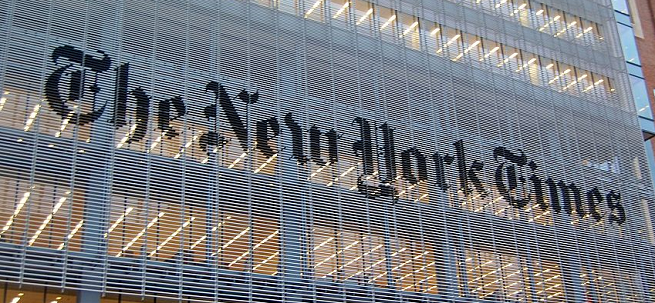 "The New York Times" and Google with a free app and VR documentaries
The premiere of the film and the action of giving away free Google Cardboard sets that allow you to watch VR content on smartphones is associated with the launch of the NYT VR platform. As announced in the release of the American Journal thanks to it, readers will have access to journalistic materials implemented in virtual reality technology.
"NYT" promises that at the beginning of November this year more than a million subscribers of the newspaper and subscribers of the digital edition will receive free Google cardboard sets, as well as access to the NYT VR application.
The first material available through the new platform will be a film entitled" The Displaced", made entirely in VR technology by journalists of the journal and VRSE. We are talking about a documentary about the tragic fate of three children who were forced by the war to leave their family homes and seek salvation on foreign soil as refugees.
– Our readers expect from the "times"moving stories told in the most convincing way, and the new solution provides them with the best edition-emphasizes Dean Baquet, editor-in-chief of "NYT". – Our team realized the first serious journalistic material in the virtual reality environment, and this is not the end of our plans in this segment.
The NYT VR app was created for the journal by IM360 studio. According to the announcement in early November this year on the internet will be its versions designed for both iOS and Android.