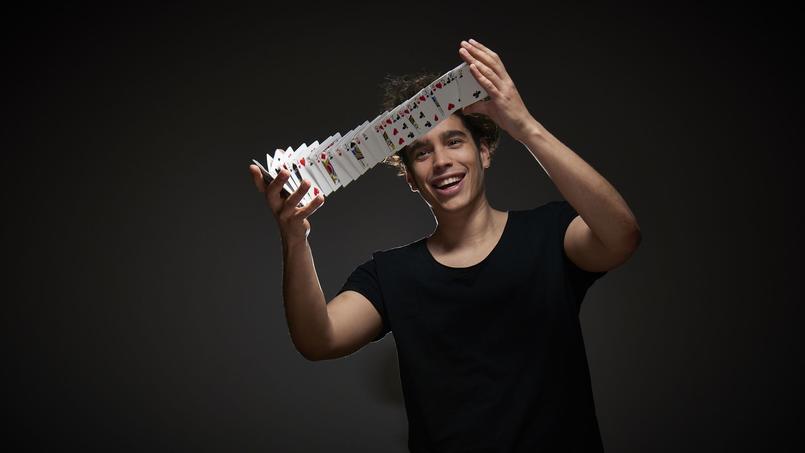 The incredible journey of Moulla, entered engineering school to become a magician
Moulla, 29, is a former finalist of the show "Incroyable Talent", on M6. This young graduate of an engineering school carried out all his studies with a very clear goal : to become a magician.
"At the age of ten, I was seeing science fiction films and it made me want to create the same illusions."It was from his earliest childhood that Moulla, a young man from Montreuil near Paris, took a passion for magic. And that he begins to practice it: "I started learning tricks very early. My father had a restaurant where I used to train. I liked it very much but I had a kind of frustration because I wanted to do what I saw in the films," says the young man, now 29 years old. So, he began to be interested in science, obtained a bachelor of science and turned to engineering studies.
"READ ALSO-Engineering Schools: the amazing ranking of the new Factory
"I entered engineering school to become a magician"
"I could have done a mime school or a circus school, I preferred to do an engineering school," he recalls. He then enrolled at ESIEA, in an engineering course offering the virtual reality option. "I thought to myself: there's something to do by mixing VR headsets and all these technologies, and magic. For five years, I oriented my entire course within the school to divert what I was learning in class and apply it in magic, " he says.
In the evening, the young man hangs out in the laboratories to come and do experiments. "Some teachers were very intrigued by what I was doing and many decided to help me," recalls the young man. For his final internship, he moved to the United States in a subsidiary of the company Dassault Systèmes*. "I left for several months and spent my time creating magic effects, it was really too good. It was an exceptional internship, a unique experience, " he says.
From student to magician entrepreneur
During his internship, the student meets the future partner with whom he will launch a few months later his start-up specialized in virtual reality event applications. Quickly, requests poured in. "So we started putting up lots of numbers. We even went to India to play in front of 15,000 people, " he says.
"READ ALSO-A Harry Potter school opens its doors in the Lot-et-Garonne
Today, the start-up consists of seven people. "We have more and more requests, we tour around twenty countries, it works great. We were able to structure ourselves to be able to respond to all interesting requests, " says the young man.
Already a celebrity
"90 % of my clients are engineers themselves. We speak the same language. The huge advantage is that I understand what I am doing ; I can have a real discussion, imagine how to code, what the deadlines will be, etc. I have the same knowledge as those I am addressing whereas for other artists it is more complicated. It is better to understand the tools you use, " he adds.
Despite his rather reserved character, Moulla has already made the rounds of television sets. "La Nouvelle star" on M6, "Salut les terriens" on Canal+, "À la bonne heure "or" Les Srosses têtes " on RTL. But the young man keeps his feet on the ground. His only wish: to continue to make the public dream. "I want to create bigger and bigger shows and carress the impossible," he concludes.
* Dassault Systèmes belongs to the Dassault Group, which also owns Le Figaro.