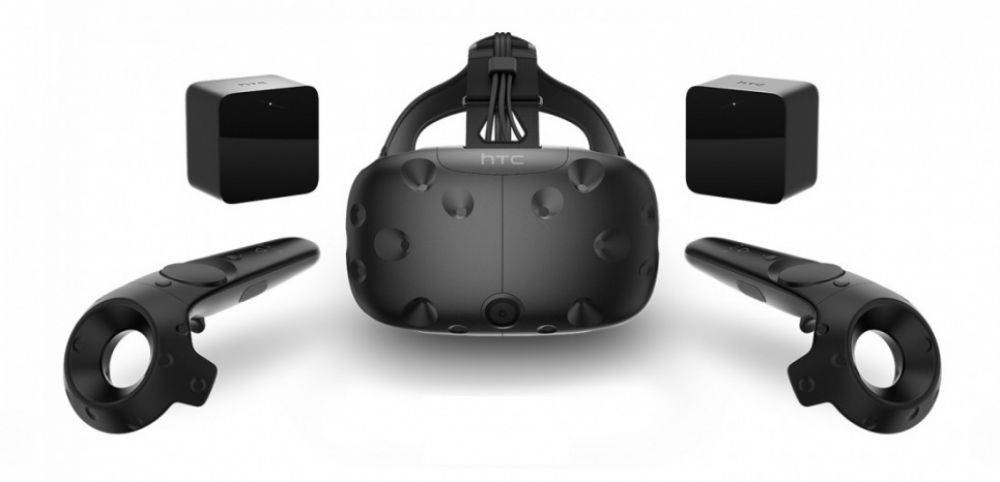 The HTC Vive is now on preorder
1,000 euros. It is the direct competitor of the Oculus Rift: the HTC Vive, which we tested last summer, is a very high-end virtual reality headset that in turn arrives for pre-order. Its very high price is already intended for a wealthy clientele: it will indeed be necessary on this side of the Atlantic to pay 899 €, to which will be added 73 € of shipping costs, for a final price around 1.000 €. It will also be necessary, if this is not already the case, to equip yourself with a computer powerful enough to properly take advantage of the technology. Enough to increase the note by about 1.000 €. At this price, it is easy to imagine that the product is not intended for ordinary individuals, but rather for professionals or high-tech enthusiasts.

HTC's headset with its front camera. HTC Credit
HTC's headset is a concentrate of technology
For this sum, the first buyers will receive an HD headset capable of displaying a resolution of 1080p for each eye (the equivalent of the quality of a Blu-ray) with a refresh rate of 90 frames per second, providing comfortable fluidity. The helmet is also equipped with a front camera that allows to display in addition to the virtual environment the real environment, thus offering the possibility of doing mixed reality, where simply to keep an eye on what is happening around you during the immersion. Finally, the device is equipped with 32 sensors to detect the slightest movement.
To these sensors will be added 48 others, those of the controllers (24 per controller), which make them real magic wands for applications and virtual games. Two satellites complete the entire device: these boxes, to be installed in the room, make it possible to follow the movements of the user. In order to take advantage of all this technology, the whole thing comes with 3 applications that will serve as a demonstration: Job Simulator, which immerses the user in an open-space where he can interact with furniture and office equipment, Tilt Brush, superb three-dimensional virtual painting tool and Fantastic Contraption that allows to make virtual machines. As for the Oculus Rift, the offer of games and applications should expand in the coming months, with a major difference that said for HTC's headset: a partnership with Steam, the largest PC video game platform on the market and its colossal catalog.
All eyes now turn to Sony, the last major player in virtual reality that has still not given a price for its Playstation VR, virtual reality solution for its Playstation 4 console.
Tilt Brush demonstration by artist Alix Briskham.