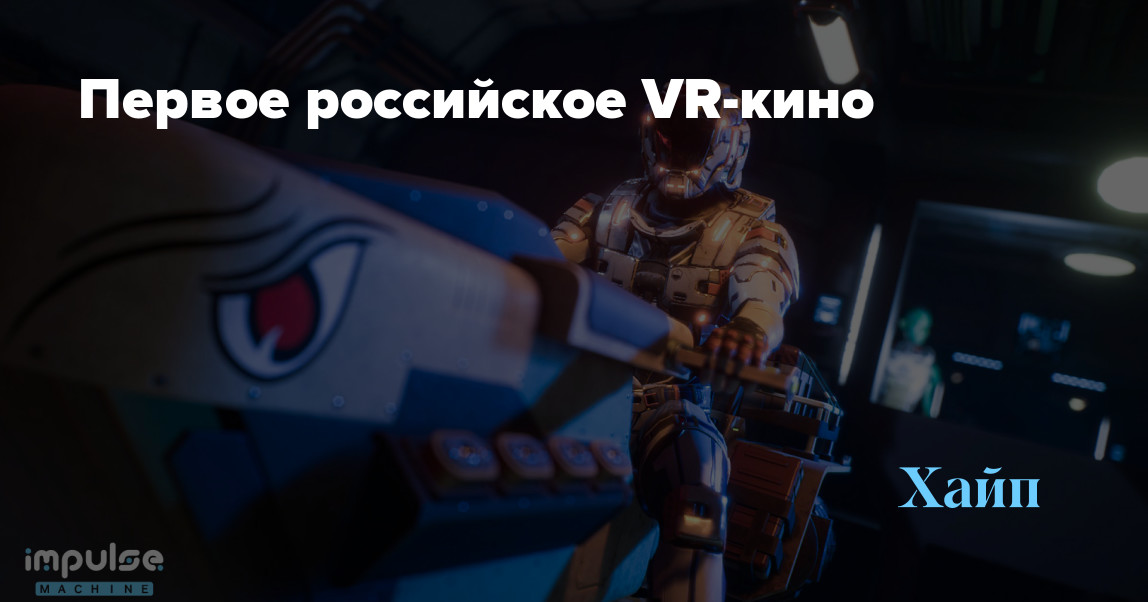 The first Russian VR cinema
At the end of 2018, the country's first VR-cinema, Impulse Machine, was opened in Moscow. It is located in the Center for Contemporary Art "MARS", where the premiere of the film "The Kessler Effect" took place on January 30th.
Still from the film "The Kessler Effect"
VR cinema is a new kind of entertainment that is very different from the usual viewing of a movie. Popcorn is not sold here, and there are no kissing spots. The auditorium in "MARS" is divided into 14 parts, for each viewer – a separate space, inside a chair, virtual reality glasses, headphones and two joysticks.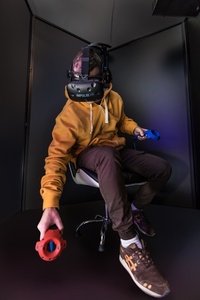 This is what a VR cinema viewer looks like
You put on glasses and dive into the world of computer graphics. Now you are not just a spectator, but a participant in the action that takes place on a spaceship, and your task is to save the orbital station from a crash.
The main roles in "The Kessler Effect" were played by actors: Yuri Kolokolnikov, Irina Starshenbaum, Nikita Yelenev and Sergey Mezentsev. The viewer becomes part of the crew and by his participation influences the plot.
One of the viewers told us about his impressions of the film:
– The idea is very interesting, it was the first time I attended such a viewing. In my opinion, while the film is a little damp, but today the film crew said that they are finalizing it, and are already working on new projects. Most of all I liked the fact that you can change the plot, and as a result, all viewers of the cinema see a different ending – this is very cool.
On January 30, the film director and actors were present at the premiere screening, they talked about the filming process, the plans and difficulties of the new art form. It is curious that the American company Netflix, which makes popular TV series, also released a VR film literally at the same time as the premiere of The Kessler Effect.
Filming process
Work on the film began in the spring of 2018. For filming, we used the technology Motion capture – motion capture – special sensors that read movements, facial expressions of actors and turn the action into a 3D model. The shooting took place without decorations, which became an additional difficulty for the actors – any interactions with the objects of the ship and orientation in space were kept only on their imagination.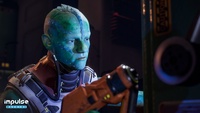 Still from the film "The Kessler Effect"
Future plans to expand Impulse Machine are very ambitious. The first 6 cinemas with 72 personal screens will open in Moscow, St. Petersburg and other cities in early 2019.
Congratulations, the virtual future has arrived 😎