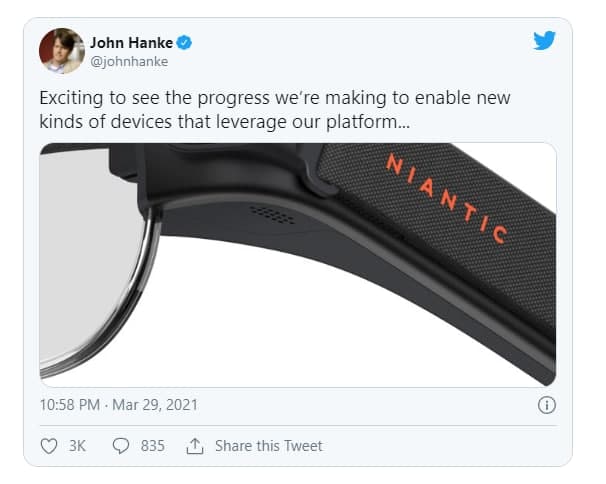 The creators of Pokémon Go are working on their headset
Niantic, the developers of Pokémon Go, Harry Potter: Wizards Unite are currently creating their own proprietary headset that will work with the company's AR platform.  At the moment, there is little information, but the CEO of Niantic-John Hanke posted its first samples on Twitter.  To the left of the orange Niantic logo, you can also notice something like a speaker port or microphone.
b
As for the exact purpose of this mysterious equipment, there is no information. It can be assumed that the Niantic headset will work in tandem with existing games such as Pokémon Go and Harry Potter : Wizards Unite, as well as with the upcoming releases of the new Pikmin AR game. We are waiting for more information to understand the exact purpose of the glasses.