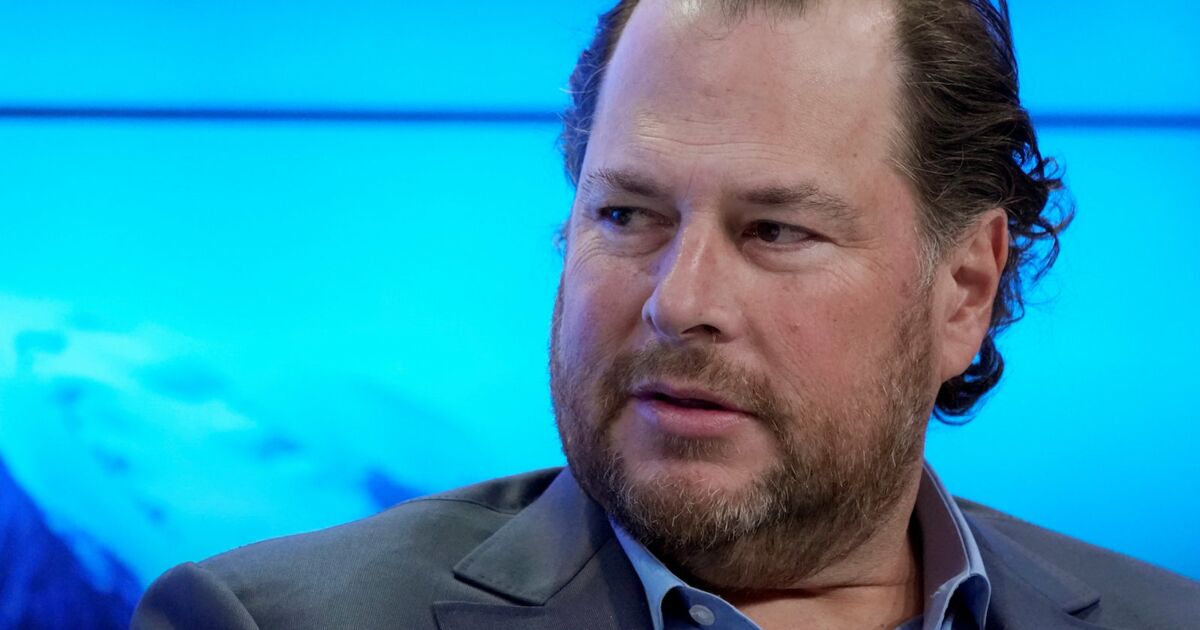 The CEO of Salesforce uses artificial intelligence to run his company - and she recently put a European executive to the test
DAVOS, Switzerland – Robots aren't just threatening manufacturing jobs. An example given by Marc Benioff, the founder and CEO of Salesforce, this January 25 in Davos, at the annual meeting of the World Economic Forum (WEF), has just reminded managers that their jobs, too, are likely to be disrupted by machines.
At a panel dedicated to future technological shocks, the American entrepreneur and philanthropist explained how "one can be augmented by artificial intelligence as human experts — doctors, business leaders, government officials."
And most importantly, how he already practices this on a daily basis in his company:
"At Salesforce, we're using artificial intelligence (AI) like it's never been done before and we haven't given it to customers yet because we're still not sure about it. We use it on our important databases relating to the functioning of our company.
And one of the ways I manage my business in a manual way is to have a team meeting every Monday, as many bosses do, where I have my top 30 or top 40 executives around a table – which can be a virtual table, with people from all over the world and also in the room with me. And we're looking at how the company is doing.
But now I have a new person at the table, and it's an empty chair: we have a technology called Einstein — and I, as CEO, ask Einstein: I've heard everyone but you Einstein what do you think? (…) I have been using this technology for about a year and every time I asked Einstein for his opinion, she always had an analysis on a leader or a region or a product that would have eluded me. There's too much data for me to figure out what's really going on."
Marc Benioff then told that recently one of his European executives had paid for the analysis provided by Einstein artificial intelligence:
"I also have leaders who withhold information, things they don't want me to know because maybe it's not going so well. Einstein has no prejudices. (…) There was this situation recently with a European framework where Einstein said: well, I don't think this European framework will achieve its goals, I'm sorry. So the European executive was really upset and he said but if I'm going to do my goals, here's why. And Einstein says, no I'm sorry but you have a problem there and there, and this person didn't set up this thing…. She looks at years and years of data."
Marc Benioff believes that this clearly shows how artificial intelligences can be put at the service of humans to work better.
His Chinese colleague Jack Ma, founder of the Alibaba Internet group, had sketched out a similar and even more ambitious prediction last year. For him: "In 30 years, a robot will probably be on the front page of Time magazine, crowned the best CEO of the year."