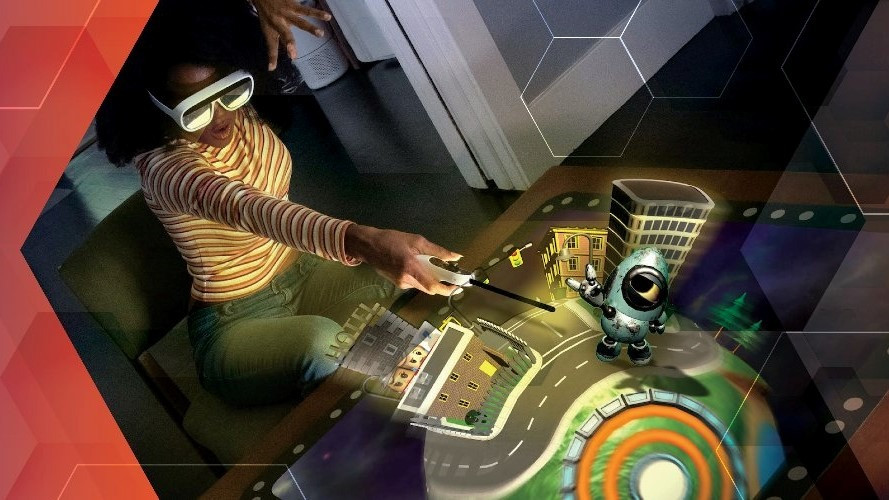 The Asmodee games (Catan, Carcassonne) will become holographic after its agreement with Tilt Five
The GDC 2022 he brings us the announcement of another alliance between companies, this time that of the AR Tilt Five board game platform with Asmodee Digital, a subsidiary of the legendary French publisher of board games as popular as Catan, whose VR version we analyzed, or Carcassonne.
The idea behind this agreement is to turn Asmodee's board games into holographic adventures adapted to Tilt Five's technology, which combines boards, AR glasses and wand-shaped controllers. In the statement issued after the agreement, it is not specified which IP's will be chosen, but they will start with some of the most recognizable and attention-grabbing.
The goal is to bring great gaming experiences to new platforms and Tilt Five offers a new way to engage with our games. We are delighted to be at the forefront of this new technology and to be able to offer our players an added level of immersion that they will not find anywhere else," says Pierre Ortolan, CEO of Asmodee Digital
The Tilt Five platform consists of a kit for several players that allows virtual contents to come to life on a real game board, for which basic augmented reality glasses connected to a PC or mobile phone are used. Interaction with the holographic elements of that world is done using a magic wand, a joystick with a pointer-shaped end and several buttons on the grip part.