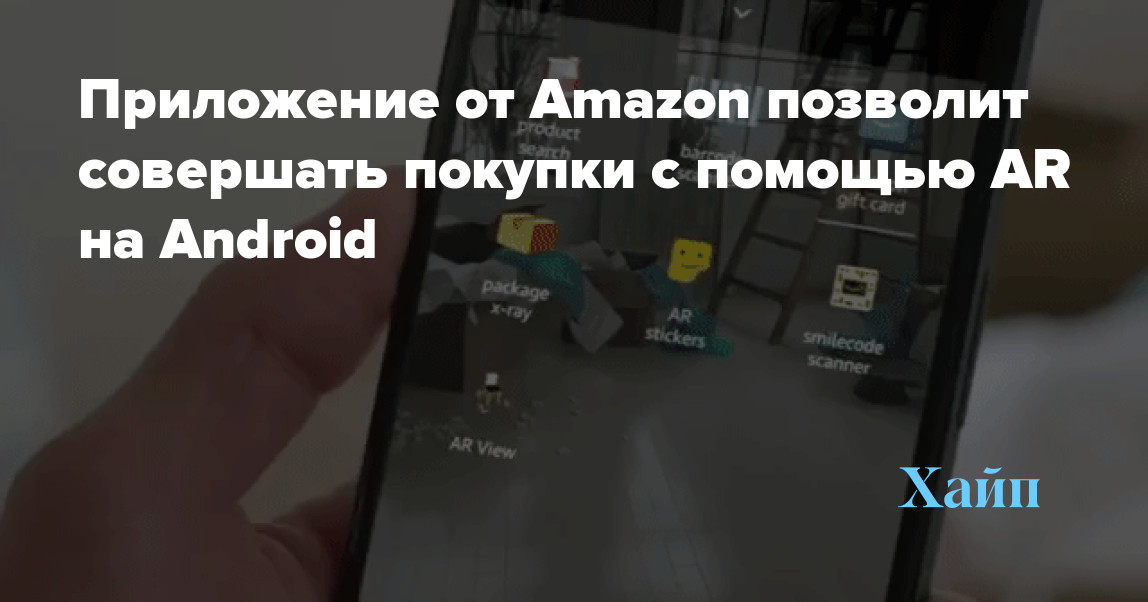 The app from Amazon will allow you to make purchases using AR on Android
Thanks to the fact that Google has released the ARCore 1.0 augmented reality platform, some Android devices have been able to install the AR View application from Amazon. This means that with the help of these smartphones, it will be possible to use augmented reality for purchases.
From this day on, the owners of some Android smartphones will be able to "try on" furniture, decor, appliances, and even toys without leaving the house and without bringing these things into the house. This is convenient when you choose, for example, a sofa. You can immediately see how it will look in the existing interior.
Products available for use in augmented reality on the Amazon website are marked "See how this product fits in your room".
Before downloading the app, please make sure that your device is in the list of smartphones that support ARCore 1.0:
Asus Zenfone
LG V30
LG V30+
Google Pixel 2
Google Pixel 2 XL
Google Pixel
Google Pixel XL
OnePlus 5
Samsung Galaxy Note8
Samsung Galaxy S8+
Samsung Galaxy S8
Samsung Galaxy S7
Samsung Galaxy S7 Edge
If you have found your smartphone (some models require the installation of Android 8.0), open the Amazon app and click the camera icon located in the search bar. Click "AR View" and you will be able to see what the new sofa in your room looks like.