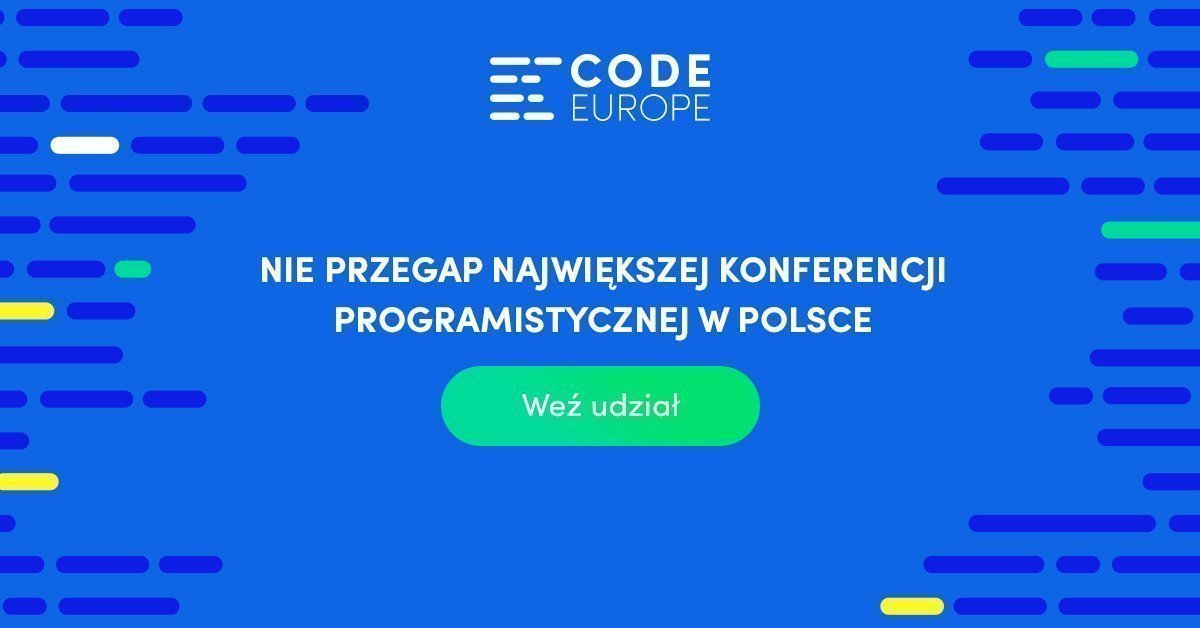 Talk to Douglas Crockford in person.
Code Europe-the largest software conference in Poland-will be held in Krakow and Warsaw on 5 and 7 December. For IT enthusiasts, the organizers have prepared a professional agenda with lectures and lectures by world industry leaders. Bulldogjob is a media patron.
Below a few words about what will happen:) on behalf of the organizer, we invite you.
This is the first edition of code Europe, which has a chance to become the most prestigious event for programmers in Poland. It will bring together 5000 participants who will take part in the lectures of 52 world-famous speakers. What else, apart from the scale, distinguishes code Europe from the numerous events for IT professionals in Poland? The conference is free of charge.
Get to know prominent IT practitioners in person
The event organizers made sure that the program covers the most current programming areas on the market: backend and frontend, mobile, big data.
Workshops and lectures will be conducted only by IT leaders. Among them is Douglas Crockford – world legend of JavaScript, guru of frontend, master of coding. For the first time in Poland and at code Europe, Lars Klint – passionate about the MS ecosystem, developing HoloLens technology-will give a lecture. Polish industry representatives will also appear: Marek maśko from Sabre Polska, Michał karzyński from Intel or Jakub waliński from ABB.
– We are well aware that in the IT industry development is key. The search for knowledge, contact with the best experts and participation in workshops are extremely important for anyone who connects their future with programming or computer science in general adds Tomek kreczmar, project manager.
At code Europe, we want to go a step further, so we will not only discuss typical programming topics. We will touch on some futuristic areas, wondering together with the participants what competitions in the IT world will appear in the future. Will they be robot trainers, or maybe Guardians of artificial intelligence?
The organization at the European level, prestigious locations in the ICE Krakow congress centre and the national PGE, a substantive program and as many as three extensive thematic areas already attract the best speakers to Krakow and Warsaw. Participants will be able not only to take part in their lectures, but also to bet on networking in specially organized for their needs zones chill code Europe.
See you in December!
Full list of speakers.
Organizer Code Europe-Group Absolvent.pl, has already 6 years of experience in conducting events dedicated to career development.
Benefactors: Marshal's Office of the małopolskie Voivodship, Ministry of digitization, National Research and Development Centre, safe cyberspace Foundation
Content Partner: ABSL
Media partners: Puls Biznesu, Inn: Poland, Computer World, antyweb.pl, Gadgetomania, PC Format, Bulldogjob
Download tickets at: Codeeurope
Code Europe