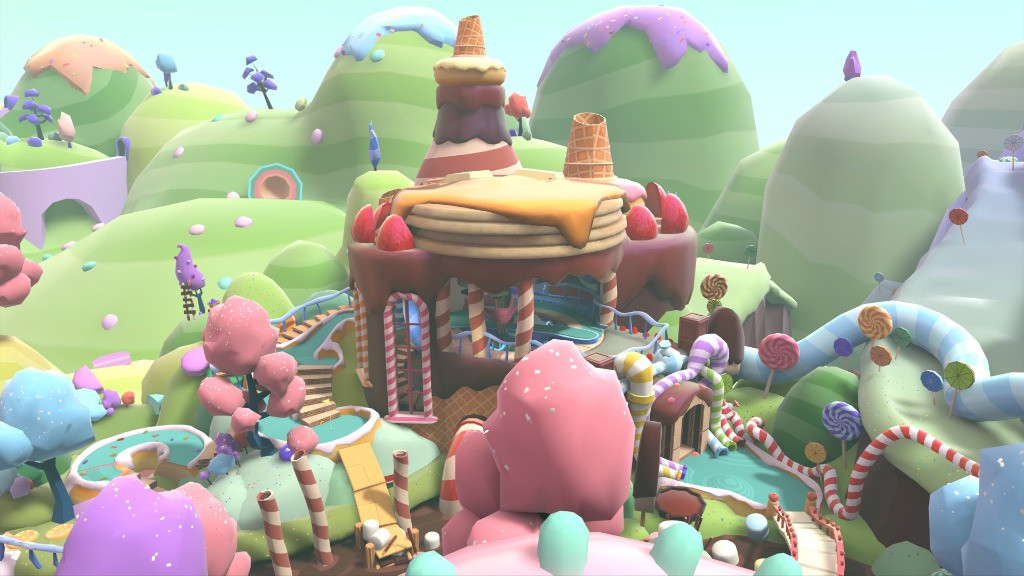 Sweetopia, the new Walkabout Mini Golf DLC, takes us to candy paradise
The always recommended Walkabout Mini Golf will premiere on Thursday 17 a stage not suitable for diabetics. Sweetpassion it's a sugary fantasy world where you'll find sticky obstacles in holes with appetising names like Macaron Meadows, Marshmallows, Gummy Garden of Delights or Candy Mountains.
Sweetopia is a DLC that will cost 2,99 €, the third one after the one dedicated to the secret city of Shangri-La and the one that recreated one of the 7 wonders of the Ancient World, the Hanging Gardens of Babylon. The Mighty Coconut studio has also expanded content for free, as was the case with the Quixote Valley stage.
In addition to this new optional scenario, the game will be updated to integrate the LIV app in the case of the Steam version. This free tool allows content creators to capture VR games with mixed reality, integrating the player or their avatar into the recording or broadcast.