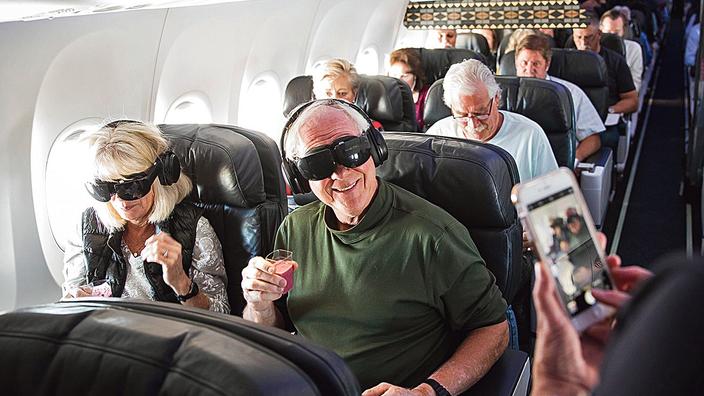 Start-up: a salary but also shares
Partly remunerating employees with equity shares is of interest to young French start-ups, such as the manufacturer of virtual reality headsets SkyLights. But the process, which came from the United States, is still little practiced.
Kévin Poutissou started collaborating with SkyLights in early 2015. The company designs virtual reality headsets for aircraft passengers. Asked by a mutual acquaintance, he first gave a helping hand on a computer problem. In return, he received some shares of the young company located in Labège, near Toulouse. The young man was returning from abroad and was unemployed. He had some free time and quickly took up the game. "The technical challenge immediately fascinated me," he explains.
After three months of fruitful collaboration, the Occitan start-up offered him a permanent contract for about 3,000 euros a month: two-thirds in shares of the company and one-third in net salary, or the smic. A real sacrifice for the 27-year-old graduate of the National Engineering School of Tarbes. "I adapted, I got back into my student lifestyle," he says with a smile. In three years, Kévin Poutissou has made his…