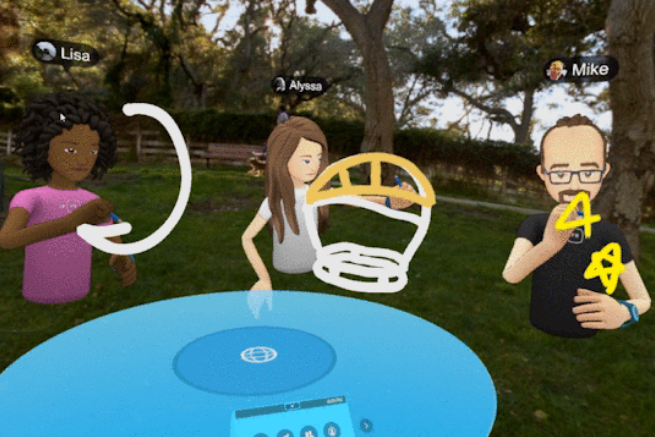 Spaces VR Oculus Rift - Facebook launches messenger and functions Effects Studio Camera (video)
Service Spaces were presented to representatives of Facebook on Tuesday during a technology conference for developers F8. Is the development of decision applicable in virtual reality from the year.
Within Spaces, each user googles VR will be able to create your virtual world, create your own avatar from photos, and then invite your friends to chaty. Together it will be possible, in particular, to take selfies, draw virtual flamastrami and watch videos.
Spaces available in the test version on the site VR Oculus Home. Recall that Facebook bought Oculus VR, three years ago, for $ 2 billion.
During the conference, mark Zuckerberg said that he was sure that this VR glasses will be the first device to augmented reality. It turned out, however, that earlier smartphones were used for the application of the additional layer of information to monitor the environment.
According to the head of Facebook still has not developed the appropriate tools designed for processing images from the camera in real time.
Simultaneously, Facebook released a Toolbox for Camera Effects Studio for the replenishment of the registered objects to virtual items.
This software recognizes objects that are visible camera and makes additional elements in accordance with their location, regardless of the scene in the frame. Takes into account the exact location of the real objects in space, which allows, for example, to build a virtual postcard to the actual refrigerator or opening a virtual menu in the right restaurant.
Two programs in this package, Frame Studio and AR Studio in the trial version released on Facebook the platform of creative effects.