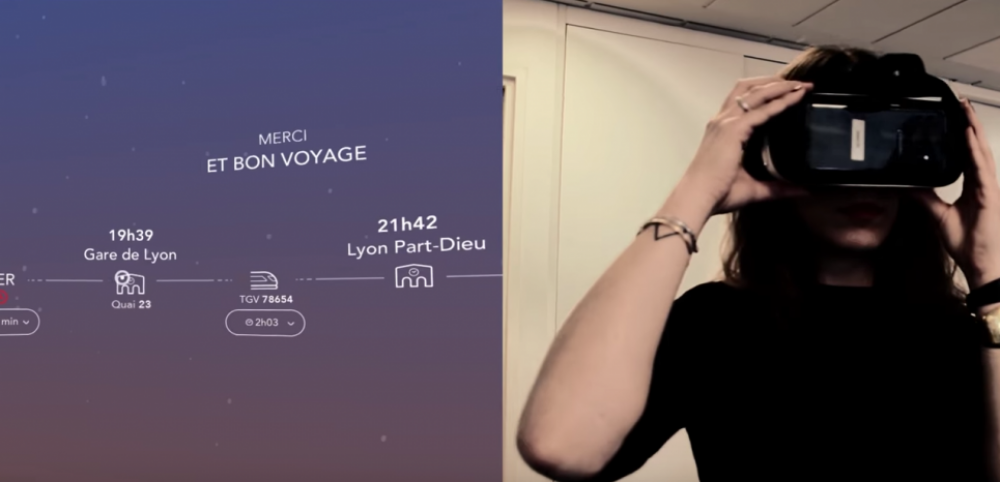 SNCF tests ticket booking in virtual reality
The SNCF, via its website Voyages-sncf.com, is certain that virtual reality will interfere in everyday life. And far beyond video games. As a result, the company led by Guillaume Pepy has been testing for six months an application to book its train tickets with a 360-degree helmet. For about fifteen days, 300 beta-testers of the SNCF travel booking site have been experimenting with this innovation, developed with the startup Joshfire. With this helmet, the future traveler can visit 360 degrees a destination like Lyon, book a train ticket, his seat, by the force of the gaze alone. Today, Voyages-sncf.com sells more than 80 million tickets a year (83 million in 2015) and a majority of its visitors (60%) now connect from their mobiles. But" in a few years, there will probably no longer be all that but connected objects that will respond with your voice, your eyes", explains Franck Gervais, general manager of the e-commerce site, who came to Lyon to present a new part of its partnership with OnlyLyon Tourism. Convinced that the future is "smart tourism" with digital in all tourist sauces, Voyages-sncf.com, France's leading e-commerce site with 4.5 billion euros in business volumes, devotes some 10 million euros per year to research and innovation.
The virtual reality application could be launched in 2017 if this technology is confirmed in use at Christmas 2016, knowing that for the time being only 100,000 people would be equipped with such equipment in France. Long imagined, virtual reality is technologically mature and all the giants of the sector have invested the niche. With possible applications in surgery, education and commerce, virtual reality (VR) is no longer reserved for video game enthusiasts. Recently, analytics firm TrendForce estimated that the global VR market is expected to reach $ 5.1 billion this year and double next year to $ 10.9 billion.