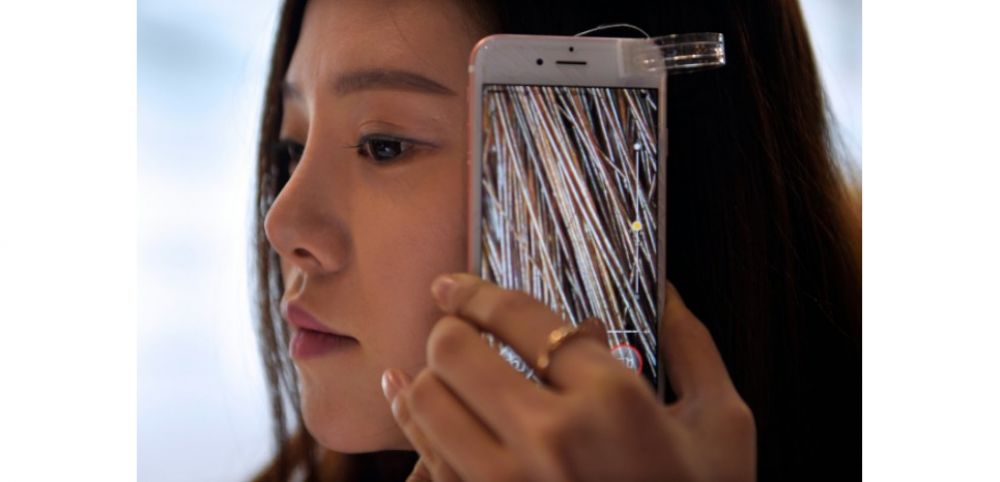 Six trends and gadgets from the World Mobile Congress in Barcelona
Barcelona (AFP) – The World Congress of Mobile telephony in Barcelona, high mass of the sector that ends Thursday, has been dominated this year by virtual reality, advances on the future generation 5G and connected objects.
SOUTH KOREANS ARE BANKING ON VIRTUAL REALITY. The "Chaebol" LG opened the ball on Sunday, presenting its new virtual reality headset, the 360 VR, before the world number one in telephony, Samsung, officially presented its new smartphone, the Galaxy S7, via a presentation… in virtual reality. Among the most visited stands, that of the South Korean operator SK Telecom offered for its part an underwater ride via this technology while its neighbor Samsung offered to experience virtual roller coasters, both with great success with the public.
5G REMAINS A STRUCTURING TOPIC FOR THE SECTOR. Few shattering announcements on this new generation of network, expected for 2020 with full-scale tests in 2018, again in South Korea. But various demonstrations on the stands of equipment manufacturers and operators to show some technical advantages of 5G, especially in terms of latency or more flexible and intelligent use of waves to guarantee a better throughput. On the European side, the Commission explained that it wanted to put operators in order of battle to avoid a new delay as during the deployment of 4G.
EVER MORE CONNECTED OBJECTS. Connected objects still held an important place in the discussions, despite a takeoff that is slow to materialize. While waiting for the arrival of 5G, very useful in sectors where reliability and speed of connection is essential, such as e-health or connected transport, networks have still held an important place. Regarding networks, there is indeed a lack of a unified standard to see tomorrow the number of connected objects long awaited by manufacturers.
HOLOGRAMS ARE MAKING AN APPEARANCE. What Star Wars fan has not dreamed one day of being able to talk with his correspondent thanks to holograms? Several companies see in any case a possibility to develop with the arrival of 5G. Among them, the American start-up Leia Inc, named after the famous heroine of Star Wars, has created the sensation by presenting a system creating a 3D image that seems to float above the screen. At SK Telecom, again, holograms have taken the form of a beam of green light or appear various shapes, from the heart to the dolphin through a gymnast in motion.
CHARGE YOUR LAPTOP WITHOUT A VISIBLE CHARGER. No more wire, no plate where to put your smartphone which, however, recharges at the touch of the coffee table. The trick was developed by a Catalan start-up MiniBatt, with a charging system that can be installed under any piece of furniture, regardless of its material, and that allows you to recharge your laptop by simply placing it on the furniture. MiniBatt hopes to convince furniture manufacturers, restaurants and office buildings to integrate its technology.
THE ROBOT-TELEPHONE READS YOUR MESSAGES ALOUD. It has the shape of a small humanoid robot but it is a phone. RoBoHon, developed by the Japanese Sharp, measures about twenty centimeters and speaks to alert the reception of a call, read aloud SMS, be dictated which ones to send or take photos, asking to pose, then turn into a video projector to view them. Like a real robot, RoBoHon can stand up and move his arms to signal something.