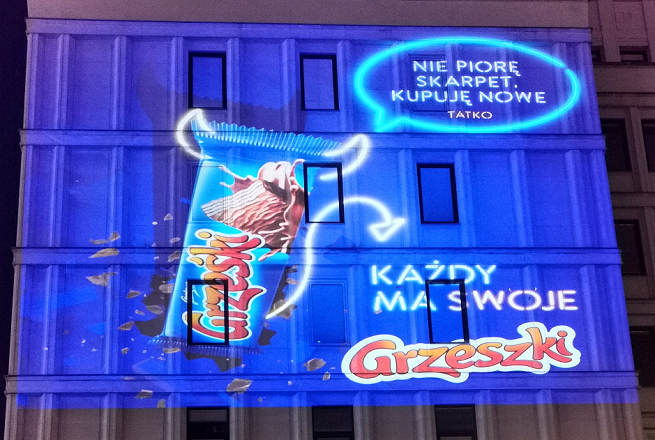 "Sinners go out at night" in the custom campaign waffles sinners
Communication Wafelků Grzeski under the slogan "everyone has their sins" was started in the autumn of this year, it is based on the humorous game of words grzeski – grzeski.
– Everyone has their "sins" – small, everyday weaknesses that make us smile more often and with a slight distance approach to the reality around us. It is they that make us unique and unique, just like … the favorite waffles that accompany us every day. The brand's new communication platform is jokingly based on the ambiguity of the word grzeszki-grzeszki and puts it at the heart of the humorous message, because… "everyone has their own grzeszki" – Wojciech gańko, brand manager of grzeszki described at the time.
"Sinners go out at night" at the show and murals of sinners
As part of a new, non-standard campaign in Warsaw, on the building of the banking and financial center at Nowy świat 6/12, a three-hour multimedia projection was organized for fans of the Grzeski. It showed the sins that fans had previously submitted in the contest "# holidaygreshes".
In various places of Warsaw there were "sinful installations" where people could take pictures and win prizes.
In addition, murals with a unique light effect appeared in Warsaw, Kalisz and Wroclaw. Thanks to UV paints, the inscription "sins come out at night…."and symbolizing it graphics on the packaging of sins are much better visible after dark.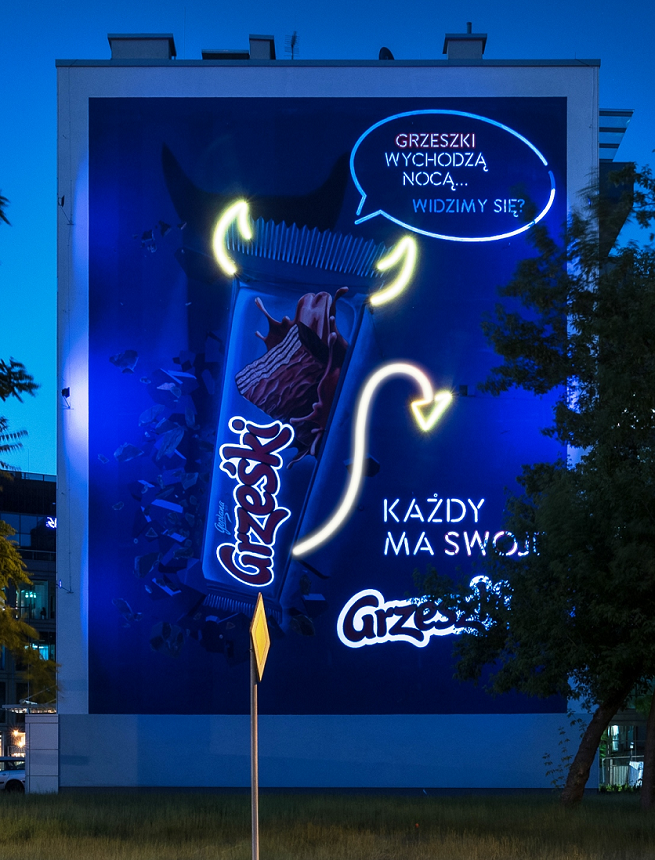 In the center of Warsaw, at the Dmowskiego roundabout, during a period of heavy traffic, the LED screen displays animations depicting various sins that happen to everyone in everyday life.
Campaign also on the internet and in stores
In turn, in July on large-format media at the most popular holiday routes will be visible ads recalling popular grzeszki poles.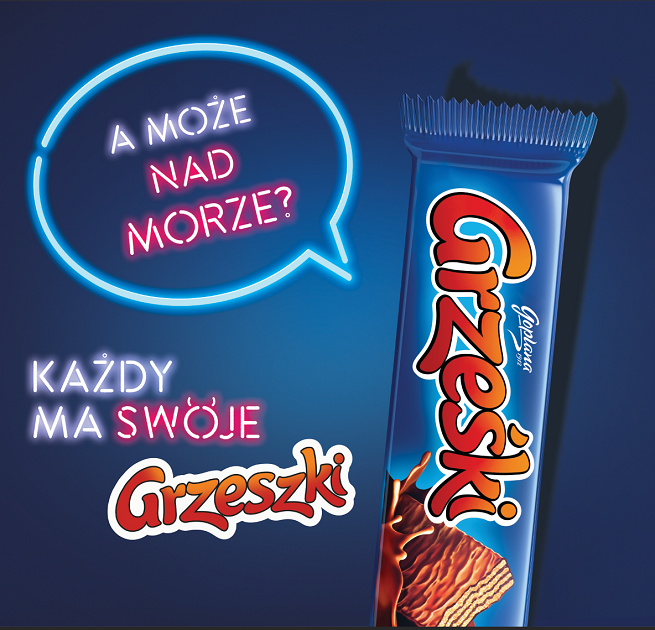 The current campaign also includes the internet (m.in. activities in social media, cooperation with influencers) and shops (there are promoted waffles without chocolate and waffles in family packs).
Outdoor and online activities are carried out jointly with the brand bridge agency and the initiative media house, and public relations activities are the responsibility of the Kolterman media communications agency.