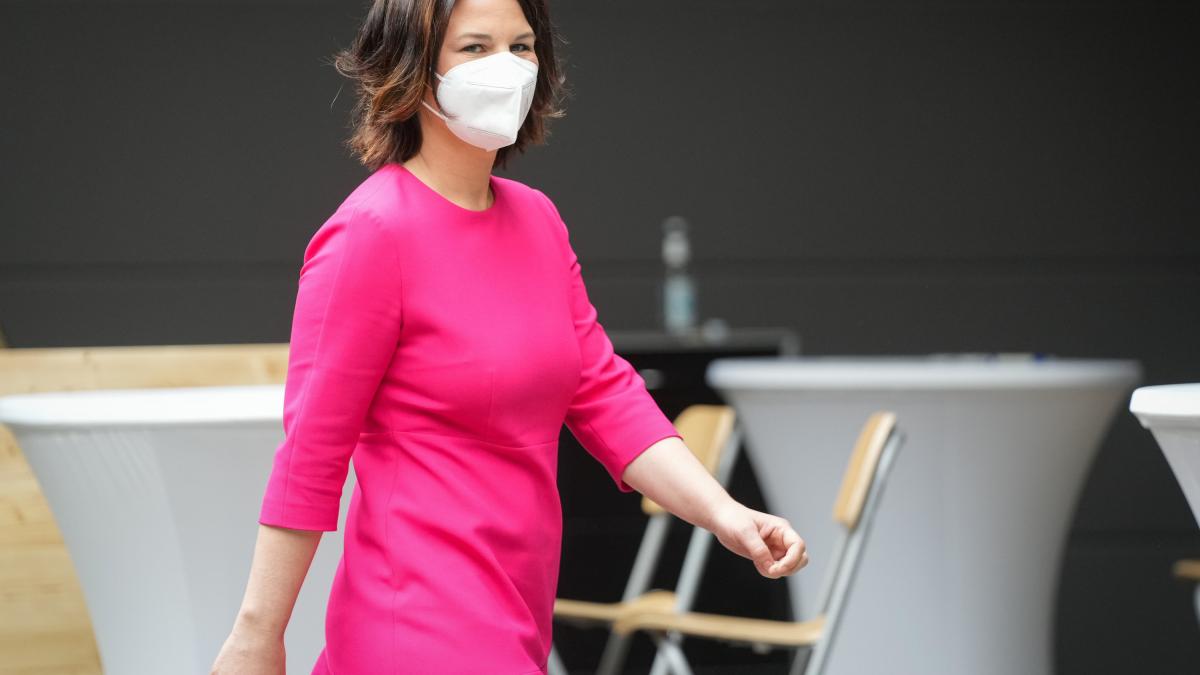 "Shit" - Baerbock was apparently annoyed by promises
Published on 12.06.2021
Baerbock chosen – "I compete for this confidence"
Incendiary applause, bows in the round-and then that: When Green leader Annalena Baerbock left the stage after her speech at the party congress together with co-party leader Robert Habeck, she said hearty "shit". On the Internet, a corresponding film excerpt went viral on Saturday. From Baerbock's environment it could be heard that the newly confirmed candidate for chancellor was annoyed that she had to start anew in her speech at one point.
Baerbock hurried to the end of her speech, which lasted about three quarters of an hour. At this point, she initially warned against becoming dependent on the Chinese state for the expansion of important digital infrastructure, for which she received applause from those present. Although the party congress takes place digitally, Baerbock's speech on Saturday as well as Habeck's speech the day before were a hundred new members in the hall.
Here you will find content from Twitter
In order to interact with or display content from Twitter and other social networks, we need your consent.
Activate social networks
Baerbock said: "Today's attacks are mainly digital. And the liberal enemies inside and outside know how to use this specifically. What earlier -", here the Green leader broke off and corrected herself. "Of course, the enemies of liberal democracy inside and out know how to use this in a targeted manner. What used to be an attack on a gas pipeline can now be the hack on hospitals or substation centers of electricity suppliers."
Here you will find third-party content
To interact with or display third-party Content, we need your consent.
Enable external content