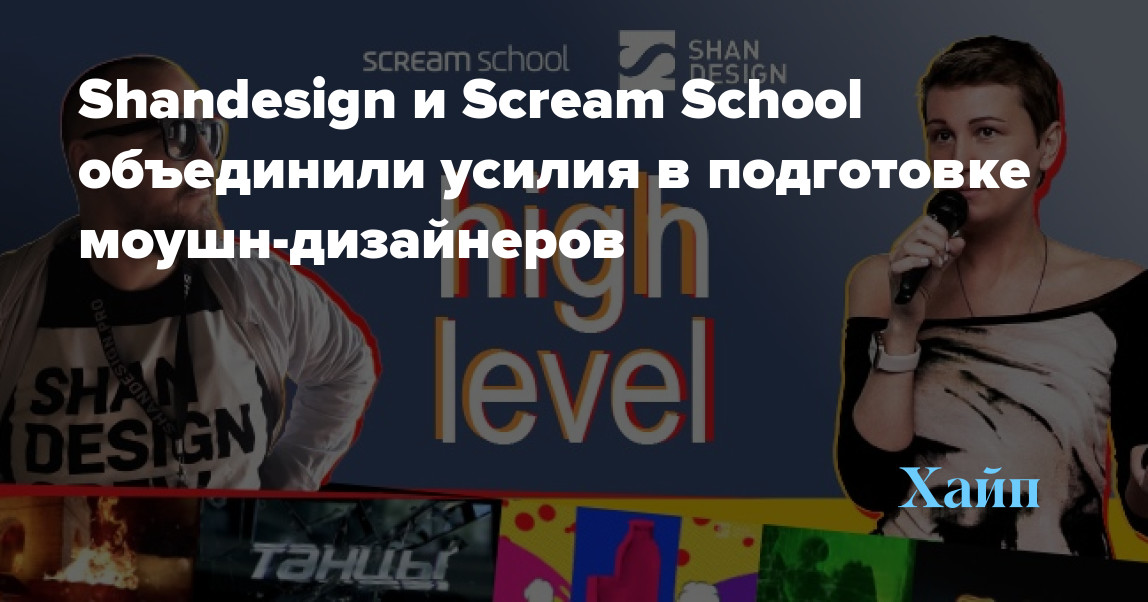 Shandesign and Scream School join forces to train motion designers
Renowned designer, director and studio founder Shandesign Sergey Shanovich joined the mentoring program of Anna Grigorieva, Director of the School of Computer Technologies.
From the coming academic year, the studio will join the mentoring of students of the Faculty of Computer Graphics. CG supervisor of Shandesign Aslan Zubairaev has already taken part in the entrance commission of the first flow of applicants:
"I have a good impression of the interviews: positive, friendly and heartfelt. The stream is encouraging. The preparation of some applicants more than met the requirements – the people are in the subject, which is good news. We met with very purposeful guys who clearly understand their future plans, which is a priority for employing companies today. "
As a mentor, Sergey Shanovich plans to involve interested students in real projects for branding TV channels and TV programs, creating advertising and promotional videos. All works will be included in student portfolios.
The Shandesign team will also join the recruiting campaign to deliver a series of summer open-source lectures and workshops on exciting and relevant topics in the segment.
"Being a mentor for young people is an excellent practice for established professionals and a normal function of any profession," comments the Studio Founder. – For us, the partnership with Scream School is a natural continuation of the educational direction and educational activities of recent years. We hope to educate on the basis of the school good specialists in motion design, the lack of which has been felt for 20 years already. "
Sergey Shanovich has received more than 60 personal awards of Russian and international awards, including TEFI, PROMAX & BDA, ADCR. Known as the developer of stylistic images of the channels "NTV", "STS", "TNT", "Match TV"; the creator of advertising campaigns for the Winter Olympic Games in Sochi 2014, the state of Azerbaijan, the Gazprom corporation. Creative director of TV projects: Weather, Dances and Songs on TNT. Producer of Fight Nights Global.
The CG faculty offers long-term programs in motion design, 3D animation, VFX + Compose, 3D generalist and multimedia communications. The recruitment is open, the second round of interviews will take place on July 14 and 22.