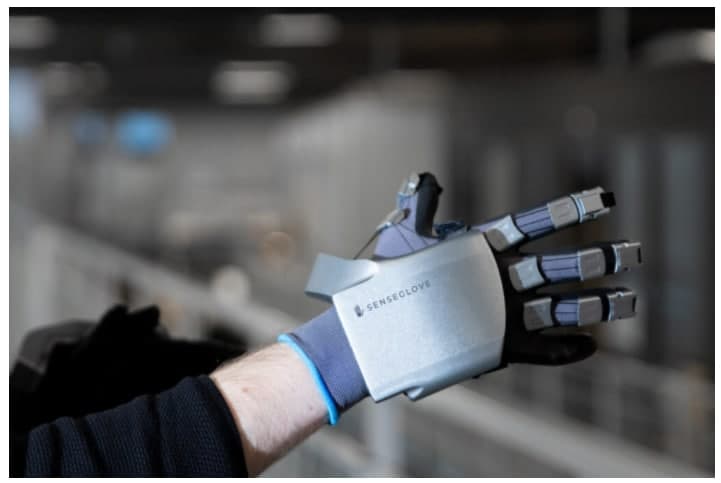 SenseGlove creates its own technology with feedback from Nova
SenseGlove creates its own technology with feedback from Nova
If we talk about information gloves with tactile feedback, they are usually massive mechanical devices. This was the first product from SenseGloves in 2018 with its bright blue mechanism. But today, for the CES 2021 exhibition, the company presented a much more compact and convenient design – SenseGloveNova.
Designed originally for training in virtual reality, SenseGloveNova differs from the appearance of the original – which will still be available for research in virtual reality – with a mechanism created in the likeness of human tendons. Feedback is provided by four magnetic friction brakes that are attached to wires that go to the thumb and three fingers. Each of these brakes can create a force of up to 20N, which allows users to feel the form factor of digital objects. The company Senseglove claims that this force: "is equivalent to the weight of 2 kg of bricks on each finger."
In addition to sensory feedback, Nova gloves are equipped with sound coil wires for vibro-tactile sensations in the thumb and index finger. This allows users to feel the texture and have other sensations, such as clicking a button on the toolbar or using a tool. In addition, Senseglovenova is now easier to put on, since you do not need to tie each individual finger. So, it will take a few seconds to put it on each finger.
"Unlike research applications, training projects are focused on rapid implementation. Based on customer feedback, SenseGlove has created a new glove made of elastic material that is easy to put on. The ability to explore the digital world through intuitive behavior like in the real world at a cost of $ 5,000 makes SenseGlovaNova the most affordable device to work with in the future and gives new meaning to virtual reality training, " said Gijs den Butter, CEO of SenseGlove.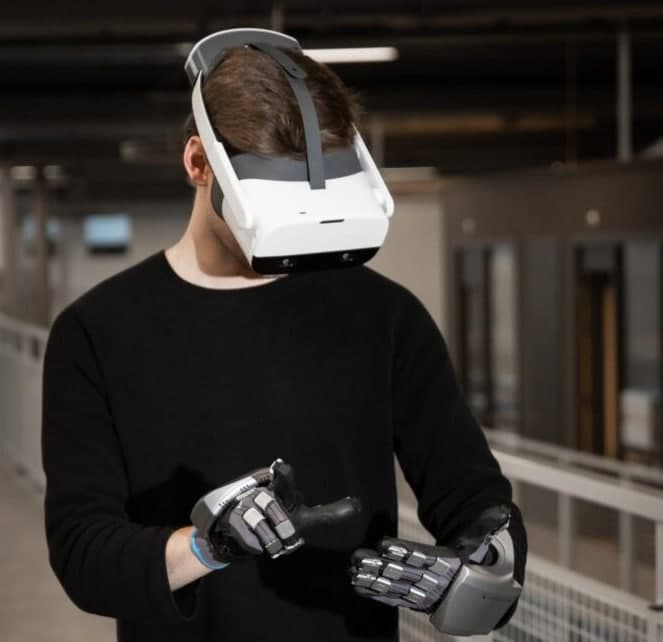 Since the release of the original SenseGlove, the company has worked with more than 100 organizations, including Volkswagen, Airbus, Scania and Honda. "The next big step to truly immersive VR training will be tactile interaction. Therefore, Volkswagen is working with SenseGlove to bring this vision of scalable tactile VR learning to life, " adds Malte Hedemann, a specialist in reference digital realities (VR/ AR) at Volkswagen Group.
SenseGlove will be showing off a prototype at CES 2021 this week, and the first pair of Nova gloves is scheduled to ship in March.