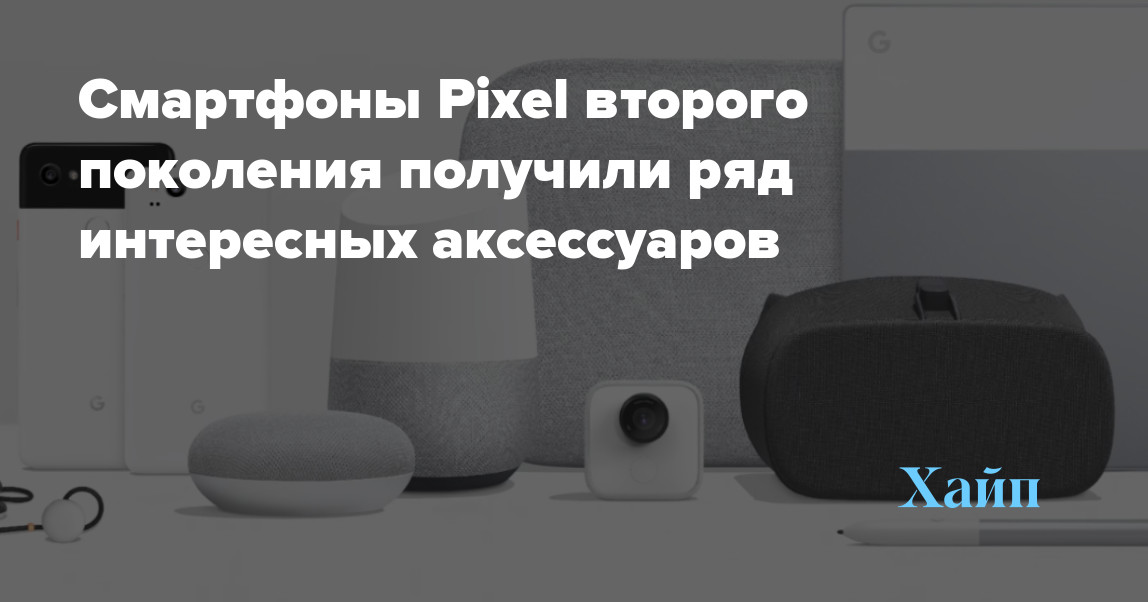 Second-generation Pixel smartphones get a number of interesting accessories
In addition to smartphones, Google announced a number of new accessories at its media event yesterday, including the Google Daydream 2 VR headset, Pixel Buds wireless headset and the tiny Google Clips camera.
Daydream 2
An updated version of the Daydream View VR headset was created specifically for the Pixel 2.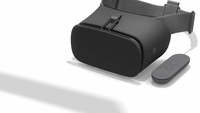 The helmet still looks like a soft, fabric-covered mobile headset, with the same controller and core features as the first Daydream View. But they've got a new design and a couple of settings, as well as new and improved lenses.
Owners of Daydream 2.0 will have the opportunity to watch YouTube VR content and 3D IMAX movies for free.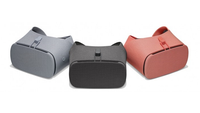 Google Daydream 2 will retail for $ 99 and will be available in three color options: charcoal, fog, and coral. The pre-order for the new product is already open, the helmet will appear on sale on October 19.
Google Pixel Buds
Google Pixel Buds were the company's first wireless earbuds.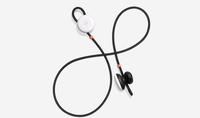 Circular Pixel Buds support gesture control, using touch, you can switch songs or answer a call. Touching the right earbud will turn on Google Assistant.
One charge of the device should be enough for five hours of operation. With a complete charging case – plus 24 hours of autonomy.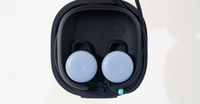 The headphones will be able to work with any Bluetooth-compatible device, but the owners of Google phones will receive additional "buns". For example, Google Translate, which was introduced only yesterday, but has already caused quite a stir. The translator understands 40 languages ​​and can translate conversations live. Surprisingly, your interlocutor can communicate with you in almost any language of the world, and you will hear what he says to you in his native language. Of course, the technical capabilities of any automated translator are limited, literary translation can not be expected, but still!
Just like Pixel phones, headphones come in three colors: black, white, and blue. Their cost will be $ 159. Google's online store says the blue and black versions will ship in six to seven weeks, while the white version is "out of stock."
Google clips
Google Clips is a tiny AI camera. It can be used for taking pictures of a child or pet. Google Clips is also designed to shoot silent videos.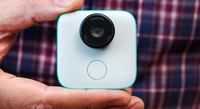 Google Clips is equipped with a 12 MP sensor, the viewing angle is 130 degrees, the camera takes pictures at a speed of 15 frames / sec. In the presence of 16 GB of internal memory. Recordings can be exported as videos, photos or GIFs. Battery life is three hours of continuous use.
Currently, the mini camera is only compatible with Pixel devices, iPhone 8 and 8 Plus and Samsung Galaxy S7 and S8, and photos are transferred from the camera to the devices via Wi-Fi. Google Clips will be available for $ 249.