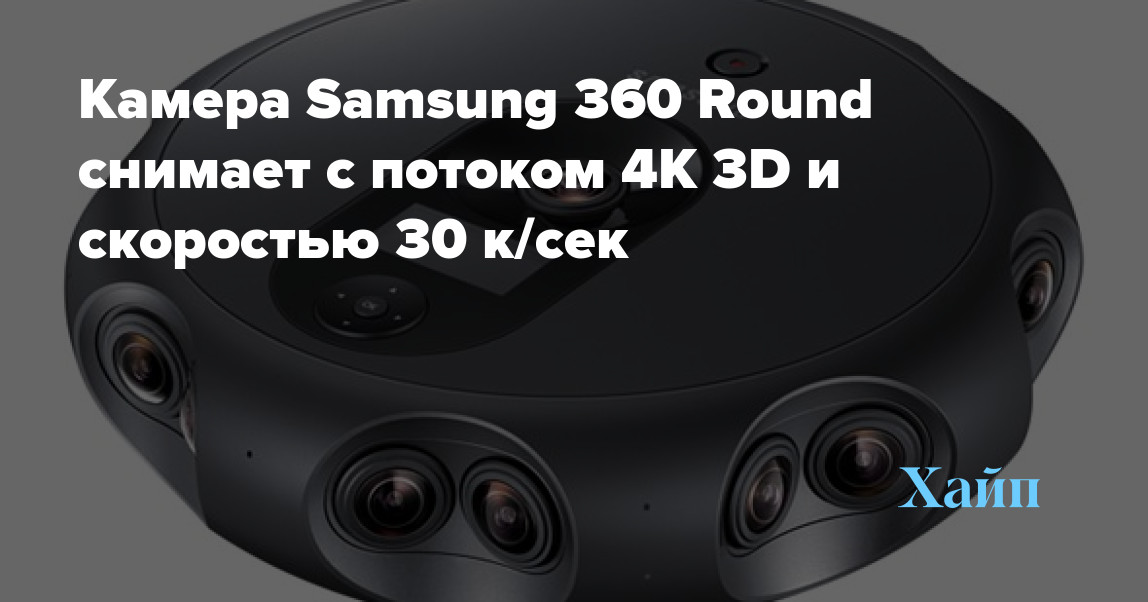 Samsung 360 Round camera shoots at 4K 3D at 30 fps
Samsung unveiled a new gadget at the annual developer conference (San Francisco, California). So, meet: Samsung 360 Round – 3D VR camera.
The novelty is equipped with 17 lenses: 8 stereo pairs, which are located horizontally, and 1 lens, which is placed vertically with a live stream of 4K 3D video with a recording rate of 30 frames per second. Each camera module is equipped with a 1 / 2.8 " 2MP sensor and an F 1.8 aperture. The device case has received a high standard of dust and moisture protection (IP65), so it can be used in almost any weather conditions.
360 Round is a shining example of our leadership in the VR market. We have created a technique that has received a number of technological functions that allow us to create all kinds of 3D materials. The high standard of dust and moisture protection and 17 lenses make this technique ideal for a variety of purposes, "said Suk-Jaea Khan (Samsung Global Mobile).
The first novelty will appear in the US in October. It will later become available in other markets. Samsung says the camera isn't just for VR professionals, but also for hobbyists. At the same time, the manufacturer did not even indicate the approximate cost of the new item.