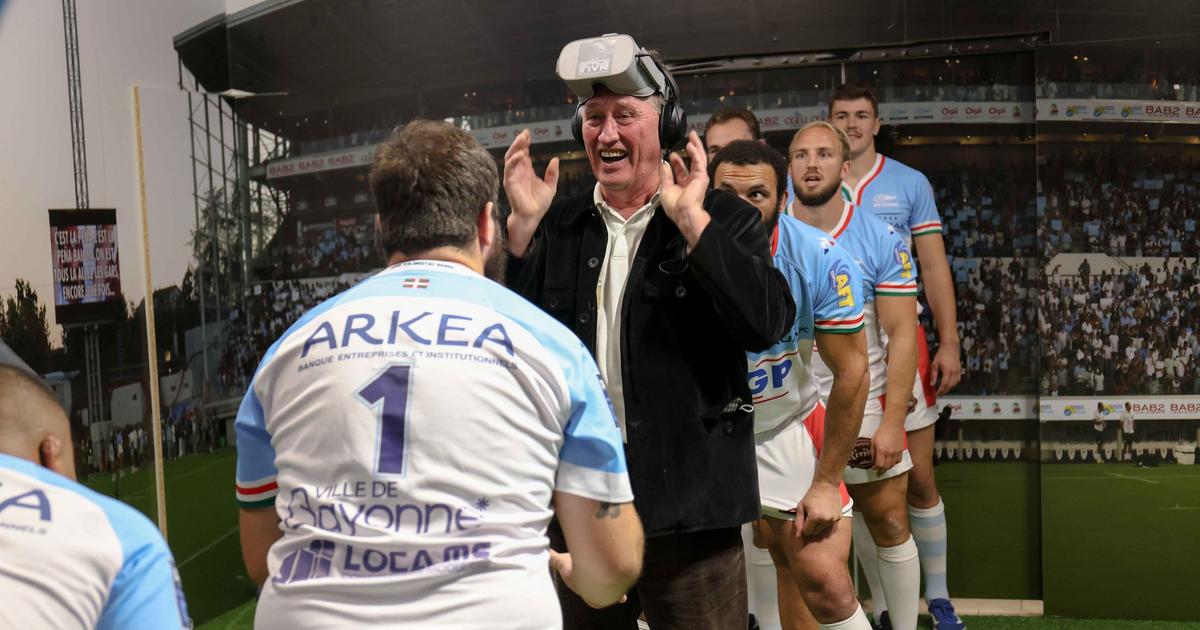 Rugby: when Bayonne Rowing traps its fans with a virtual reality experience
THE SPORT SCAN – The Basque club offered its fans a virtual reality experience that, in the end, became very real.
A funny experience and sacred memories for the fans of Bayonne Rowing. The Basque club has indeed offered its fans to live special moments with its rugby players. At its core, the idea was simple: to make Bayonnais live a virtual reality experience, VR glasses on the eyes, in which the rowing manager, Yannick Bru, asks them to try to catch a rugby ball in typical places of the Basque Country, be it the mountains, the beach or the gatherings of supporters.
Until then a rather classic virtual reality experience. Except that the club had fun trapping the participants by bringing real Rowing players into the 40 m2 cabin where the experiment was taking place. A big surprise when the participants took off their helmets and found themselves surrounded by Jean Monribot and seven other of his teammates.
L'aviron Bayonnais, current third of Pro D2, has set up this original animation in partnership with the BAB2 Shopping Center. And the adventure will continue until November 17. This time the players will not be present but the Basque fans will be able to experience an immersion in the "mini Jean-Dauger", named after the famous Bayonne enclosure. Rowing promises "a different, equally surprising ending. The participants will experience the intense moment of the Pena Baiona until the players enter, in an unprecedented way," the club says.
An original initiative aimed at the fervent supporters of Bayonne Rowing. "Rugby is one of the showcase sports of our territory. He is part of the culture of the Basque Country and generates so many emotions that we wanted to pay tribute to him through a one-of-a-kind and innovative experience," said Philippe Tayeb, the president of the club.