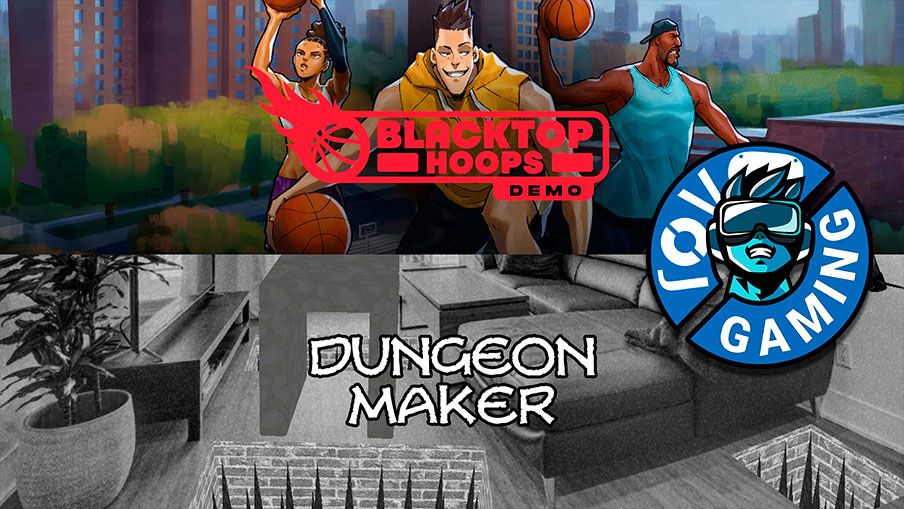 ROV Explorers. Blacktop Hoops and Dungeon Maker
The exploration takes us today to a basketball title and a dungeon creation title in mixed reality.
Explorers
The first chapter of ROV Explorers this week will focus on two unusual titles in the virtual and augmented reality catalog: the basketball game created by Vinci Games (available for Quest and PC VR) and the dungeon creation tool through passthrough created by Field of Vision (available for Quest).
The taking part today will be Gabi (ray_manta) and Ramon (Harold). The chapter will be devoted to Blacktop Hoops (Quest) and Dungeon Maker (Quest), and can be followed via Twitch (the live will take place from 19:00 to 19:30 CEST):
The live shows will be made on Twitch and will later arrive on YouTube.