Researchers develop new technology for Displays with 10.000 dpi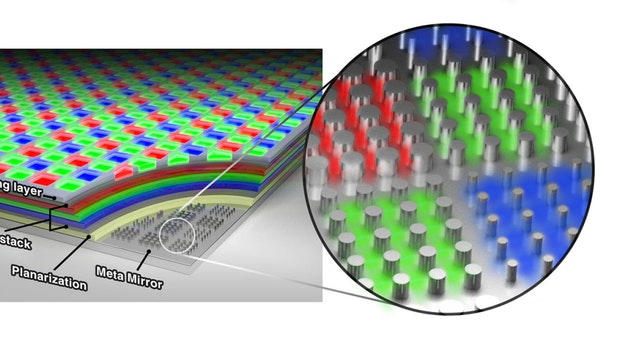 The Meta-OLED-method developed by the Stanford University, in collaboration with Samsung. (Photo: SAIT)
Research from the Solar range makes the ultra-high-resolution Displays are possible. The "meta-photonic" OLED Display could be used in VR glasses.
Especially in the case of Displays directly in front of the eyes there are gaps or lines, even at high resolutions to recognize. The speech is from the Screen-Door-Effect or lattice effect, especially in older VR glasses occurs Fly. The visible pixels allow the brain to recognize that it rests on a delusion. In addition to a worsening of the VR experience can occur as a result of the so-called Motion Sickness. This risk will reduce the high-resolution display, and ultra high resolution only. Therefore, the researchers see in VR the area of application of the new technology.
So small to see even with a microscope
The new Display uses OLED slides to transfer to white light between the two reflecting layers. One is made of silver foil, the other from a "forest" of nano-pillars. This fluted base layer is referred to as optical meta-surface. It comes from the research of ultra-thin solar cells. The size of the columns is 80 times to 100 nm, and they are less than a wavelength of light from each other. A bunch of them serve as pixels, each with 2.5 micrometers in width. This corresponds to a ten-thousandth of an inch.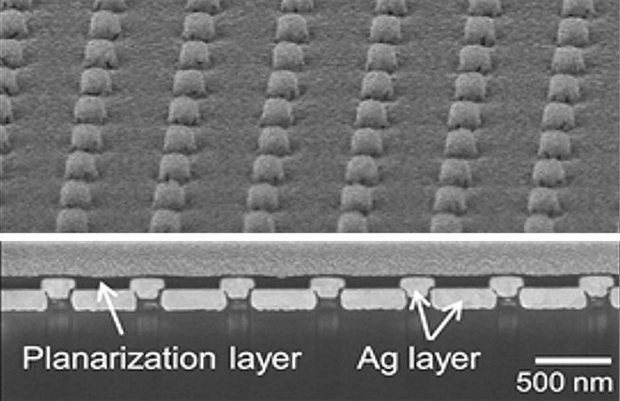 The meta-surface can manipulate light reflections and resonances of different colors in the pixels to create. To the materials scientist Mark Brongersma compares the method with sound Waves: "This is similar to the way that musical instruments use acoustic resonances to create beautiful and easy-to-audible tones."
In contrast to ultra-high-resolution pixels in the Micro-LED area of the purity of the colour is in this development is very high, says the Professor at Stanford University. He speaks of theoretical resolutions of 20,000 dpi, however, one has to expect in the pixels under a micro-meter with brightness compromises. The research is conducted in collaboration with the Samsung Advanced Institute of Technology (SAIT). The electronics group integrates the results into the product development.