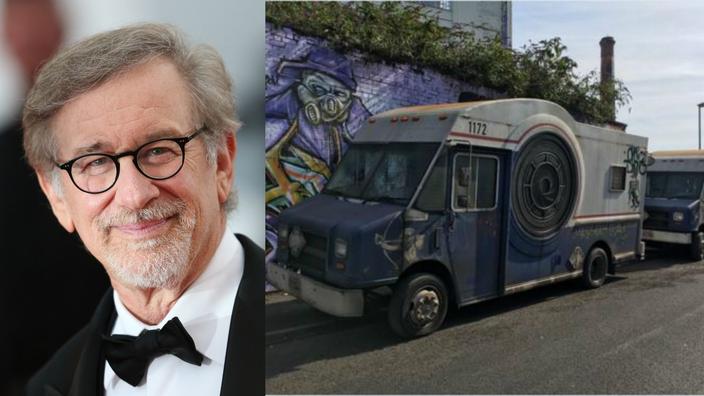 Ready player One: first "grunge" pictures of the next Spielberg
After The Bridge of Spies and The BGG, the director of Minority Report back to science fiction. It was in Birmingham that the filmmaker began filming this adaptation, the first shots of which have just surfaced on the canvas.
It will not be released until March 28, 2018 but is already eagerly awaited by Steven Spielberg fans. More than ten years after The War of the Worlds, the American director tackles a major science fiction project with Ready Player One.
After E. T., Encounter of the Third type, Minority Report, A. I. Artificial Intelligence , Spielberg rubs again with SF. Distributed by Warner, the feature film adapts Ernest Cline's dystopian novel (Player One, 2011). The story takes place in 2044, with the Earth dying. In the OASIS, a virtual reality system on a global scale, a teenager embarks on a peculiar treasure hunt.
Shooting in Birmingham
Far from Hollywood, it is in Birmingham, England that the creator of E. T. decided to install his film crew. The Twitter account I Choose Birmingham shares some elements of scenery.
At the sight of these first shots, we imagine with pleasure a rather grunge atmosphere, urban and grayish to perfection. This does not fail to remind the good collective memory of films such as Rencontres du troisième type (1977) or A. I. Artificial Intelligence (2001).
In any case, the excitement caused by the presence of the master in Birmingham pushes the inhabitants to slightly "dramatize" the situation.