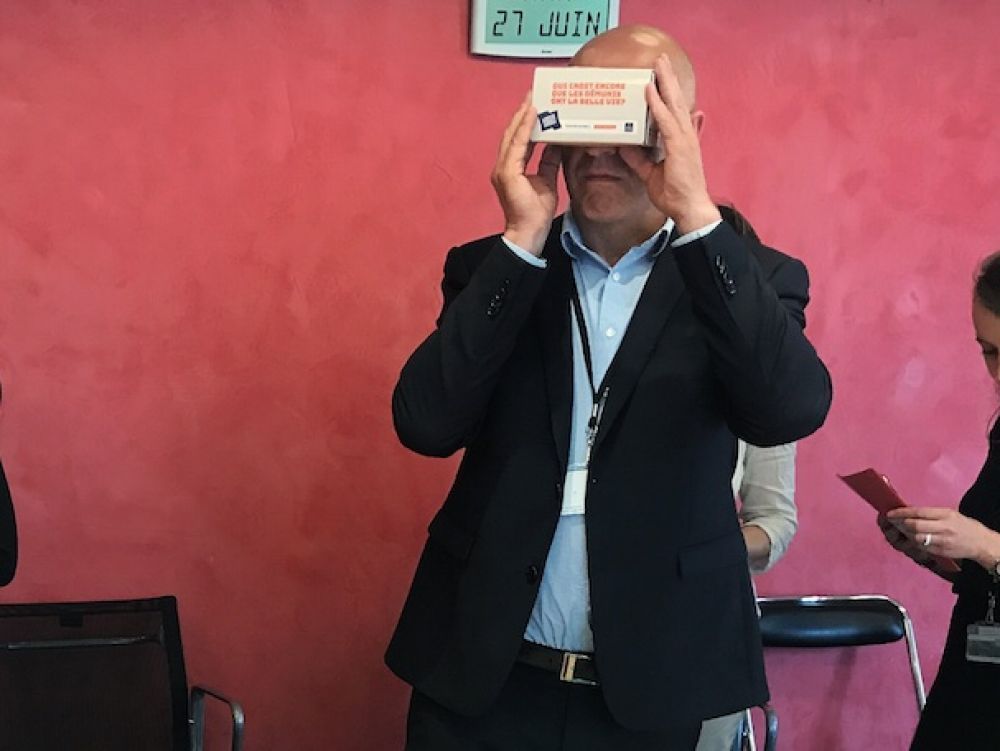 Precariousness: mps subjected to a virtual reality experience
"We must fight prejudice," says Véronique Fayet, president of Secours Catholique. The association is launching a virtual reality film, entitled 24 hours of happiness, to complete its campaign against precariousness. The synopsis: the day of a single woman, struggling to make ends meet financially and living alone with her little boy. "When we tell MPs that there are nearly 9,000,000 people below the poverty line, it makes them neither hot nor cold. Putting a little emotion, a little flesh, seemed extremely important to us, " she adds. Deputies Dominique Potier (PS) and Aurore Bergé (REM) confirmed that "cardboards" would be distributed in the lockers of their colleagues in the National Assembly to watch the film via a smartphone application. Could the 360° film of 3 minutes 37 really trigger awareness and change mentalities ? Not sure… In the meantime, Véronique Fayet admits to wanting to "strike a big media and symbolic blow".
Presentation of the @ caritasfrance campaign on precariousness in virtual reality, with #VirtualReality @smartVRStudio MPs pic.twitter.com/cZrCKh35Wi


– Stéphane Desmichelle (@stephane_de) June 27, 2017
Because, if 360 ° virtual reality films are more immersive, it is more complicated to generate emotion. "This is an important issue," explains Stéphanie Belle, director of operations at SmartVR Studio, the company that made the film, via an Ozo camera. We cannot use the classic codes of cinema like zooms, close-ups, cuts… To make the emotions feel, we have to adapt differently by working on the acting of the actors and especially the music". Because the studio worked in collaboration with a composer for the occasion. And regarding writing, the team has documented itself a lot by consulting archives but also by collecting testimonies on the ground.
And the studio was not chosen by chance. Indeed, in March 2017, SmartVR Studio created a new activity, SmartVR for Impact. Goal: use immersive virtual reality technology to create "social impact". In particular, they made a virtual reality film about raising awareness of the migratory cause.
The film 24h of happiness, is available on the PlayStore and will soon be on the AppStore. It is also viewable in HD on Youtube.