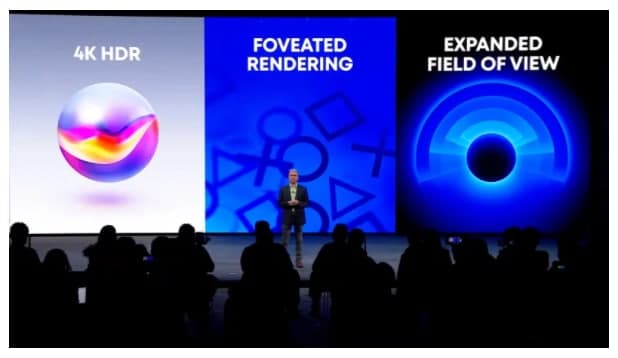 PlayStation VR2 can be equipped with a game-changing display
Sony's next VR device could be revolutionary.
According to a report by Ross Young, CEO of Display Supply Chain Consultants (DSCC), the PlayStation 2 will have a pixel density per inch (800 PPI) for each eye.
That's twice as much as Meta Quest 2, and about four times as much as the original PlayStation VR. If true, it will make Sony's long-awaited device one of the clearest VR headsets on the market.
"The Sony PSVR2 will have a resolution of over 800 PPI per eye with two 2000 x 2040 panels, compared to 5.7″ 1920 x 1080 with 386 PPI in PSVR for both eyes. The most modern OLED resolution with a direct view," Yang said on Twitter (first noticed by AndroidCentral).
So what does this mean? PPI can be a great way to measure the image quality of a headset; the higher the PPI, the sharper the image. To put the situation in perspective, the original PS VR has a PPI density of 386. This is 1214 less than the PPI density of PS VR2; an impressive leap in technology.
Sony shared additional information about the PlayStation VR2 earlier this month at CES 2022, while revealing some impressive technical specifications. According to the company, the PS VR2 will have a 4K HDR resolution (2000×2040 for each eye) on an OLED display, a smooth frame rate of 90/120 Hz and a viewing angle of 110 degrees.
The most interesting thing is that Sony has confirmed the tactile feedback technology, foveated rendering with built-in eye tracking and improved motion control.
For more information about PlayStation VR2, check out our full description here.