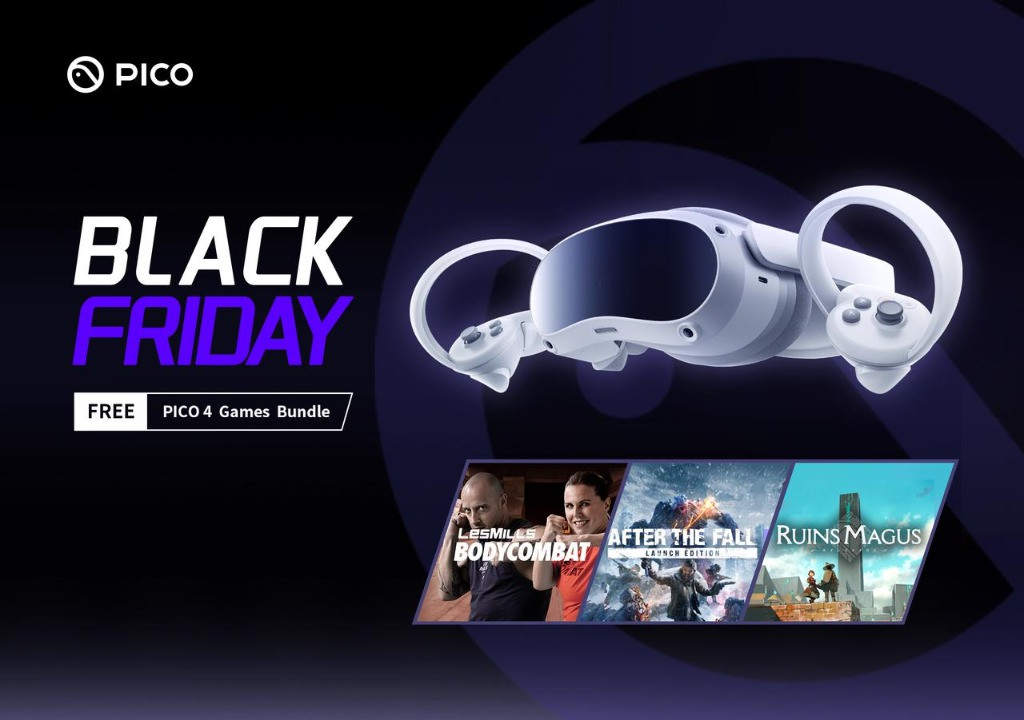 Pico 4 with 3 gift sets and other Black Friday promotions
He is approaching the Black Friday and one of the first offers we have found is the Pico 4 viewfinder. If we buy it from November 24th to 28th we will receive three contents for free (valued at a total of 104.97 euros): the games After the Fall and RuinsMagus, and the fitness training app Les Mills Bodycombat. The purchase can be made through Amazon: Pico 4 128 GB or Pico 4 256 GB.
"This promo is valid for all PICO 4 viewers that are purchased, delivered and activated between November 24 and 28 (activation can be done until December 8)," they comment from Pico.
We also know that there will be offers on VRCover, on HTC Vive and on its subscription service Viveport, discounts on the plans of PlayStation Plus and in the centers Zero Latency (halfway through the wreck using the code BLACKFRIDAY22ZL until November 30th) and for sure there are sales in the Meta stores and on Steam.
Some of these promotions have been announced, but not materialized, so follow our website to know them when we have all the information. And of course, if you find more bargains, mention them in the comments to this news so that no offer escapes us.