Onward goes the Quest on the Oculus
Onward goes the Quest on the Oculus
A little more than a year after the initial announcement of the Downpour developer and publisher of Interactive Coatsink have announced the official release date of the Onward Quest on the Oculus. Players in offline VR-helmet will soon have the opportunity to team up with PC players in the VR missions with high stakes, in which proper coordination and planning will determine the outcome between life and death.
"I am delighted that Onward appearing on the Oculus Quest: the players were inspired by the freedom of the platform, at the same time testing the realism and immersion that brings Onward," said Dante Buckley, founder of Interactive Downpour. "And I think I speak on behalf of all of us, as we are pleased to see that our players get their hands on the game after almost a year of development".
Onward — modern military simulation game with single player, cooperative and multiplayer modes. The last option is the main focus of the game, allowing 10 players to participate in matches in various modes. The quest version of the game will have full cross-support with versions for PC in Steam VR and the Oculus Store. The game already has one of the most sustainable online communities VR; adding here users Oculus Quest, obviously, will only help his development.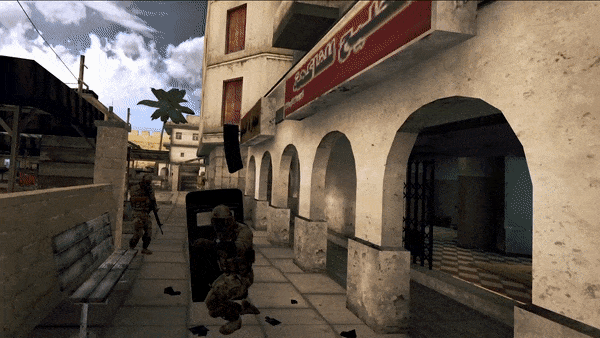 Before you engage in battle, you can find a huge selection of realistic weapons that are at your disposal at the shooting range. Here you can get unlimited time for the use of such weapons as light machine gun AUG, M16, M1014, P90, M249, AKS74U, PM launcher and RPG.
Onward starts on 30 July in the Oculus store Quest of$ 24.99 . For more information visit downpourinteractive.com
Source