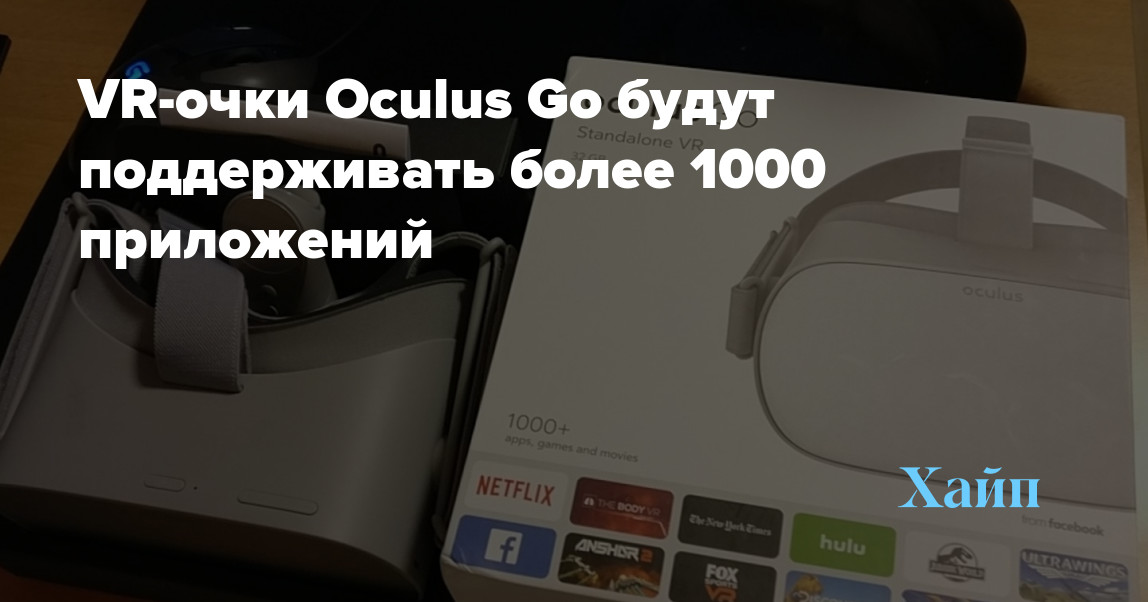 Oculus Go VR glasses will support over 1000 apps
Photo: Reddit
The leaked image on Reddit gives us a clear look at the exterior of the retail box of the Oculus Go standalone VR headset that Facebook will soon unveil.
The photo shows a $ 200 device and a box showing supported apps, including Netflix, Discovery, Ocean Rift, Facebook. Oculus Go has everything you need to immerse yourself in virtual reality while standing or seated. All applications released for Gear VR over the years are technically compatible with the gadget. This is expected to be a good start for VR headsets. Over a thousand apps, games and movies are actually quite an impressive number to debut.
I wonder how many of this thousand "apps, games, and movies" are movies. Oculus sells films intended for viewing in virtual theater, and the company has found it necessary to provide the opportunity to visit virtual theater with its friends.
Unfortunately, Gear VR has not been able to make progress in this area. This is due to the fact that people have smartphones of different generations. The first smartphones supported by these glasses cannot smoothly stream virtual reality, movie, and keep in touch with your friend at the same time. Hopefully Oculus Go will perform better and make this feature significantly more widespread.
It can also be seen that the VR headset comes with 32GB of internal storage, which increases the likelihood that Oculus will release multiple versions of the gadget with varying amounts of storage.