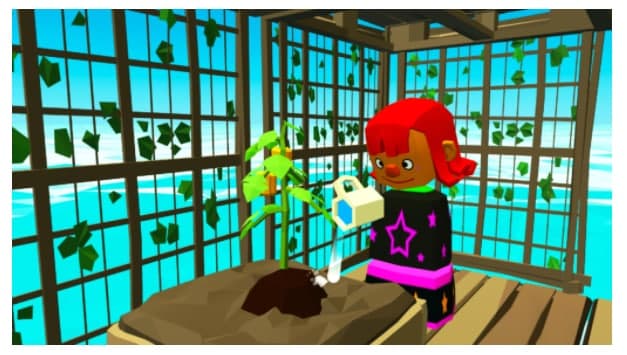 Ocean Craft has created a multiplayer game for survival at sea
The demo version is available on the SideQuest platform.
A joint survival game for a fee from the developers of FlodLab. The game has an exciting plot with the idea of surviving on the board and collecting floating remnants that may be useful to you. In the game, you will use various tools to collect valuable items floating with the current, which will allow you to improve and expand your life raft. The game resembles the plot of Raft 2018 created for the PC . Each mission begins on a basic life raft with a homemade hook for grabbing items. The device is assembled from a hair dryer and several cutlery, which allows you to collect garbage floating past your wooden house.
You can complete a survival mission alone and together with a partner communicating in a voice chat. You can collect in the game : wooden boards, fuel cans, ropes, food and other useful items. Collecting these things allows you to create new devices, such as: a fishing rod with a hook or a powerful cable , and dimensional objects in the form of boards allow you to build walls , ceilings and simply expand the raft. In the game, you will need to monitor hunger and thirst, which affect the passage of the game. Also on the raft there is a special filter for water purification, which allows you to survive.
Currently, FlodLab has opened access to a free one-hour demo of the game OceanCraft .
The game is available for Oculus Quest and Quest 2