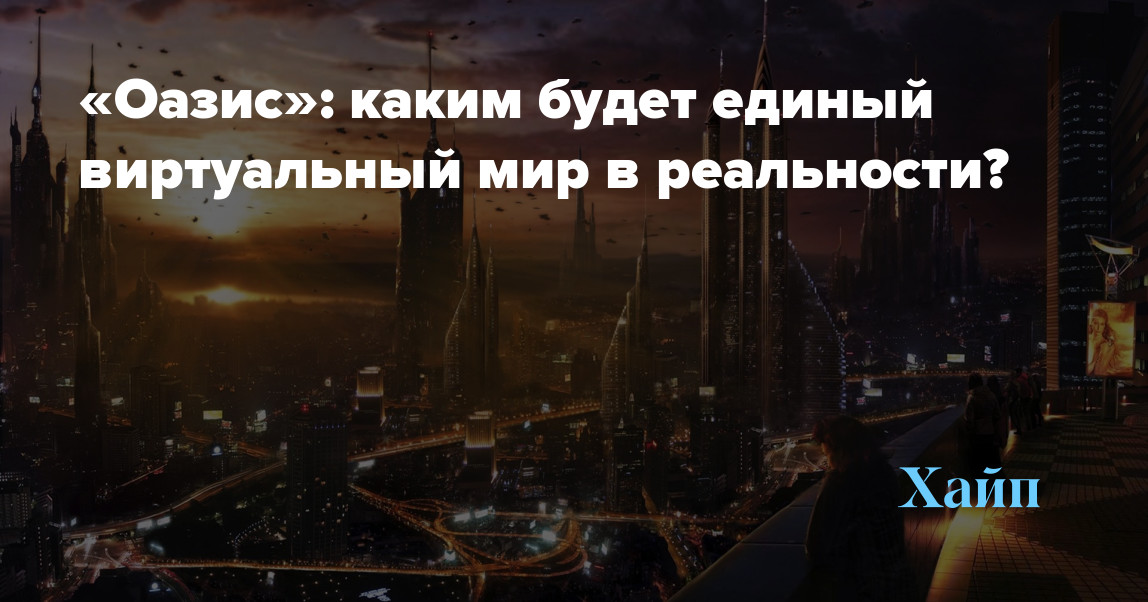 "Oasis": what will a single virtual world be like in reality?

© ucrazy.ru
In the previous article, VR headsets, tactile suits, motion systems in virtual reality and other technical aspects in the "film-present-future" format were considered. However, the most interesting moment – the structure of the Oasis in the movie "Ready Player One" – was captured in passing. Ordinary users, such as you and me, are interested in the "gameplay" itself, and how it will be achieved is the tenth thing.
Let's fantasize and imagine that "Oasis" will soon appear in our world: how it will happen and what this artificial world will be like.
Brief background
In the film, the creator of Oasis is James Holliday, an eccentric genius who became a billionaire thanks to his brainchild. Together with his partner Ogden Morrow, he was able to create an impressive artificial world.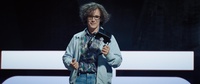 James Holliday at the presentation of his creation. © startfilm.ru
In reality, everything will be different. Of course, the idea of ​​creating "Oasis" may belong to one person, but entire corporations will work on its development, and not two indie developers.
Building material "Oasis"
And the process of creation, as well as the "Oasis" itself, will be different from what you could see in the film. There you see a single large-scale multiplayer online game where you can "farm" gold to upgrade your character, kill enemies, or just have fun visiting virtual discos, resort planets, etc.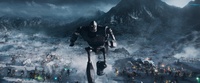 © startfilm.ru
In reality, the creation of the "Oasis" will occur on the "bricks", which then begin to combine as parts of one endless puzzle. It will look like this: Google has created a social network in virtual reality vTime, Bethesda Softworks LLC – The Elder Scrolls V: Skyrim VR, a certain company – a virtual environment for its employees. All these scattered bricks are the building blocks of a single virtual world. Each of them, for now, exists separately from each other, but in the future, as the formation of a single virtual world, they will unite.
For example, you will work in VR, and during lunch, directly from your virtual workplace, move to Skyrim and defeat dragons there. Or slay demons in DOOM VR, pretending to be your boss. Each worthy VR project will join Oasis, complementing and expanding its capabilities. That is, unlike the film, the artificial world will serve not just for entertainment, but simply replace our reality.

DOOM VR. © mmotimes.com
And of course, earning virtual money, with which you can buy something in the real world, is unlikely to happen in a playful way (with the exception of VR esports) – you will not receive coins for destroying rivals (except for in-game currency). You will have to work as well as in the real world to earn a living.
Another key moment for our future virtual world is the emergence of software that allows any user to create their own "pieces" of the Oasis. This will lead to an explosive growth of the virtual world, because most users will want to equip and "sharpen" a dedicated corner of the artificial world for themselves. "Oasis" will begin to grow and expand in all directions of the virtual space.
The conditional John will create a magnificent island in the endless ocean, where he will hang out with his friends, and the conditional Dima will create a spaceship on which he will surf the space of the virtual world.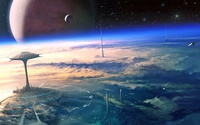 © fonwall.ru
Oasis Management
As the Oasis develops, numerous internal problems will arise that modern society has not been able to get rid of. Fraud, theft of personal data, theft of electronic currency – an ordinary user runs the risk of all this. Therefore, there will be a need for a unified code of laws "Oasis" – something like a constitution of the virtual world, where clear rules will be spelled out. It is unlikely that a special "virtual police" will monitor their observance – in view of the scale of the artificial world, this is inappropriate.
Most likely, the powerful artificial intelligence that scans public places and determines the state of the virtual world at one point or another will control the "Oasis" and monitor the observance of laws. However, what about your personal life at Oasis? Perhaps every person will have access to a certain place to which the AI ​​will not have access. This is true, but it also carries with it a number of problems (behind closed doors anything will happen) that humanity can get rid of only by changing the way of thinking.
Virtual reality has been proven to have a powerful effect on human consciousness. VR is able to help a person cope with any psychological problem by healing him. Or maybe, on the contrary, contribute to its degradation and self-destruction.
Therefore, "Oasis" can become both a panacea and the last nail in the coffin of mankind. However, do not forget that this is just a tool in the hands of a person (as well as a weapon, which is neutral in itself).
No one has been in virtual reality for a long time, so it is difficult to say what the "Oasis" will become for human civilization. Will it be able to completely replace the real world or will it remain one of the tools that allow us to work and have fun in conditions convenient for us? No one can give the answer to this question. We can only guess when the "Oasis" will be created and how much it will differ from our present ideas.